Brexit – Who Knows?


In a previous blog, we discussed the 'road to nowhere!' which is a path that the vote to leave 'may' still follow …….
Making solid long term investment decisions always requires balance and diversity of asset allocations, across 'best of breed' investment solutions, with the imperative ingredient of monitoring the risk v reward output of the fund or product in question.
This discipline is certainly needed moving into a trickier political and economically uncertain environment.
We have recently seen the FTSE 100 tumble by 10% to this point, with the Emerging Market sector off heavily over the last year.
Investment markets never move in an easy to predict range and the politics of this world, along with economic changes, are not supporting markets.
A test of balance and nerve is required for those new to investing as over the recent years the markets produced good news, against an expected tougher backdrop, following the vote to leave.  We are now starting to see the bite of uncertainty ….
FTSE 100 – 7023.06 (-0.18%) @ 12.34
FTAS – 3849.23  (-0.17%)
Dow Jones – 24640  (+1.46%) last close
Investment Market Expectation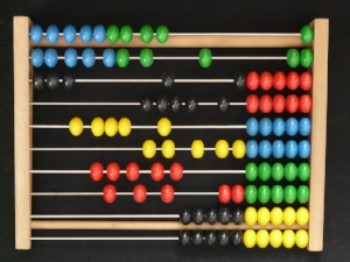 The Economist's study and report on the wider (or narrower) impact of their research which creates 'potential outcomes' to the economy which, in turn, provides a view on the investment and financial markets.
Investment markets globally have corrected and uncertainty remains, which means that the main indexes are likely to maintain their Zig Zagging until a 'break' appears, turning sentiment more positive.
The political landscape is currently full of 'cliff edges', rather the bumps in the road that the markets mainly experience.
2017 was the year of next to no volatility; 2018 volatility is back and alive and kicking ……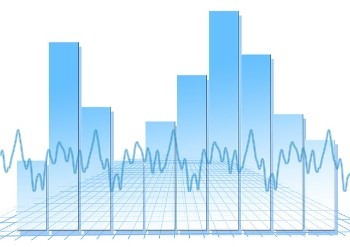 Market Timing
Market timing is always talked about as being a 'mugs' game, which is akin to 'Trading' rather than 'Investing' so there is no resemblance in the process so 'time in' must be the focus with quality investments, with a proven track record being the key ingredient to good investment and financial outcomes, rather than 'timing'.
Nevertheless, the present position provides an improved 'buying' opportunity than when markets were at their highest point.
Recessionary Fears
According to an article on Bloomberg yesterday, economists are putting the odds of a recession at a 1 in 5 chance of a recession developing, but it's accepted that a growth slowdown is probable, with the US Dollar weakening somewhat, which is likely to produce a kinder backdrop to Emerging Market Equities.
Brexit
According to the media and what politicians are speaking in public, a No-deal Brexit is not palatable for ministers, so with Prime Minister May's 'deal' expected to fail to gain the votes needed when Parliament votes to accept the 'deal' on the table on December 11th, it may be that plan 'C' and 'D' needs to be considered, as it's clear that no Plan 'B' is in place.
You will have also seen on the main news feeds 'POTUS' also poured cold water on PM May's trade plans with the USA.
The Europeans have spoken with a united voice, publicly stating that the 'deal' struck by PM May is the best and only deal that Parliament can approve…. so we are potentially back to 'the road to nowhere'!  Watch this space….
Regulatory intervention
Markets in Financial Instruments Directive II (MIFID II) was introduced at the start of 2018, with the regulator (FCA) expected to crack down on the product governance element of MIFID II in 2019.
BestPrice FS has been busy developing a business model that enables consumers to buy online where product providers and plan managers are happy to accept applications on a non-advised basis but an Appropriate Assessment Questionnaire is required in order to verify the investor's experience and confirmation of tolerance to market loss and capital loss.
Where investment product providers require 'advice' to be provided by a qualified financial adviser; BestPrice FS provide the BestPrice advice for all products, as we are Independent Financial Advisers, where we will shortly enable 'tax planning products' such as VCT and EIS solutions to be purchased at exceptional value, compared to the market for both Advised and Non-Advised access where possible.  (Please note that the decision to offer products requiring advice – or not, is not made by BestPrice FS – this is a decision made by the provider in relation to their 'target audience' and relates to their view on product complexity).
We are aiming to increase our distribution at the Best Price to tax products and Managed Portfolio Services in the near term, using a client facing tool called Wealth Explorer.
Wealth Explorer is a tool that enables a meaningful investment discussion with the investor in relation to risk versus reward, producing a suitable investment strategy for the goals set over the time horizon stated, producing a suitable investment plan.
This service is currently available but not yet developed to our website so, if you have an interest in a tax planning product or a Managed Portfolio Service, simply get in touch.
We will be providing further information in relation to our service increase via our website shortly, along with the background to an increased 'Product Governance' focus, so investors and clients can consider their needs for service and product selection both on an advised and non-advised basis.
As always, we assure you of our focused attention.
Please follow and like us:
---
---