A maximum six year structured deposit plan linked to the performance of the FTSE 100 Index. The Plan aims to provide a return at maturity of 20%, provided the FTSE 100 is higher than its starting level after 6 years [equivalent to 3.33% per annum (not compounded)]. Full return of initial deposit at maturity regardless of FTSE 100 performance.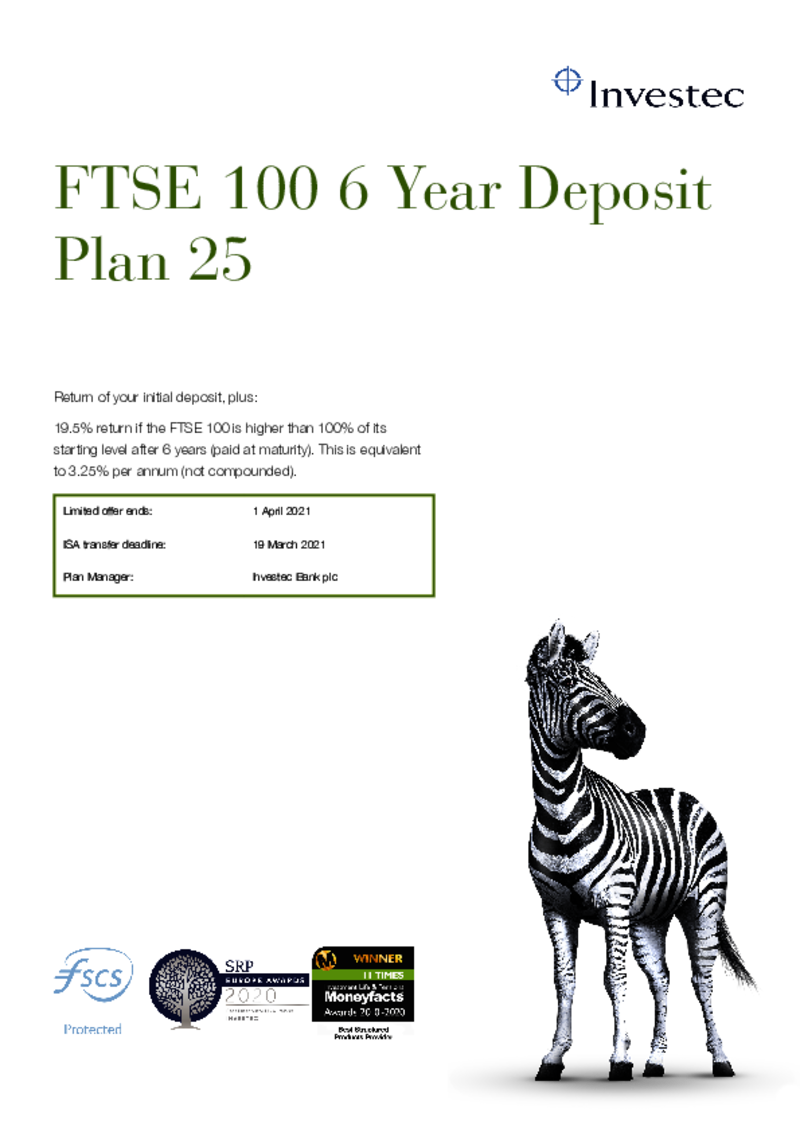 Closing Date: Sep 18, 2020
ISA Transfer: Sep 4, 2020
Don't forget the risks
Potential return:

20 % return

Investment type:

Growth

Market / index link:

FTSE 100 Index

Counterparty:

Investec Bank plc

Investment term:

6 years (maximum)

Kick-out / Early maturity:

No

Barrier type:

Not Applicable (Structured Deposit)

Barrier level:

N/A
View plan
Structured deposit plans are deposit-based and will usually be fully protected from stock market risk at the end date and also benefit from the protection of the Financial Services Compensation Scheme, if the bank or building society is a licensed UK deposit taker.