With cumbersome key facts booklets and small-print that can have you squinting, it's no surprise that many of us loathe the idea of reading into insurance.
However, this shouldn't be any excuse to allow common misconceptions to persist. Understanding is especially important when the policy could be the difference between maintaining your lifestyle and suffering financially.
This is why Best Price FS have set out to demystify the 7 major myths surrounding income protection. Read on to find out more, so that next time you consider Income Protection, you'll be able to separate fact from fiction.
Myth 1: It doesn't pay out
This is simply not so. Provided that you've kept up-to-date with your monthly premiums, and have given truthful personal information from the outset, claims are nearly always paid out. In fact, in the most recent figures from the Association of British Insurers, UK insurers paid out on over 92.9% of the 14,293 claims received for individual income protection.
The policies in which these claims were paid are most likely to have provided own occupation cover, where you'll receive a payout if you're unable to do your own job due to illness or injury. The real issue is where policies using a suited occupation or any occupation definition are concerned.
In the first definition, your claim will be paid out if you're unable to perform your job or a similar one that's suited to your qualifications and experience. The latter any occupation definition means that your claim will only be accepted if you are unfit to perform any kind of paid work. Thankfully, this last definition is not used by many providers these days, but when choosing a policy, it's still important to be aware of the grounds on which you'll receive a payout.
If you're still unconvinced whether your income protection will pay out, have a look at the policy's rating on Defaqto and double-check the insurer's claims payout rates – most of them now provide easily-accessible statistics on their websites.
Myth 2: It's too expensive
This one is purely subjective. If you were a smoker in a high-risk job and wanted a very high level of cover, your premiums would, of course, be costly. For the majority however, income protection is affordable and can cost as little as 57p per day*. At only £3.97 a week, that's about the same price as just one fancy coffee available at your favourite café chain.
If you want to find significantly lower income protection insurance quotes, consider buying through a discount insurance broker rather than a comparison site. See the table below – by selecting the same (Legal & General) policy but via a discount broker, you could save £3.78 a month. Over the course of a year, this would equate to £45.36, and a whopping £1,360 over the term of the policy.
| | | |
| --- | --- | --- |
| Best Price FS | GoCompare | Confused.com |
| £15.87 | £19.65 | £19.65 |
Another change you could make would be to extend your deferred period (the amount of time you are prepared to wait between a claim being made and the money being paid out). Overall, premium rates are calculated based on your age, health, smoker-status and occupation, so if you're serious about cutting the costs of premiums, it may also be beneficial to adopt a healthier lifestyle.
*Quote price £15.87, based on a 35-year old office administrator paying for £1,200 of "own-occupation only" cover until the age of 65. Quote generated using Best Price FS.
Myth 3: It isn't necessary if you receive employee benefits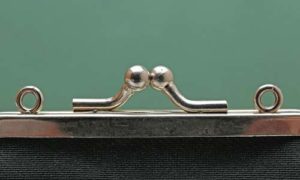 Statutory sick-pay and other benefits tend to pay no more than £400 a month, which, for most, would hardly cover the rent or mortgage. An income insurance policy, however, would pay up to 75% of your usual income, comfortably covering the costs of your living.
Thankfully, most employers will provide a more comprehensive benefit than statutory sick pay. For this reason, it's important to check what you'll get in the event of illness or injury. 6 months of full or even half pay from your employer would allow you to set a long deferred period (the time between you falling ill/experiencing an injury and when you receive your first monthly payment). The longer your deferred period, the cheaper your monthly premium will be.
Myth 4: It's the same as PPI
Although they may sound similar, income protection and payment protection insurance (PPI) are not the same products. PPI insures a specific loan repayment, whereas income protection is designed to cover a portion of your income. If, for example, you found yourself unable to meet your mortgage repayments due to ill health, PPI would be on hand for this. But what about all the other inevitable expenses? These could be anything from education fees to simply the cost of your weekly shop, and this is where income protection could prove vital.
Myth 5: It's a waste of money
When it comes to ill-health and injury, people can feel a sense of invulnerability, and so it's all too easy to see how this kind of myth circulates. But ask anyone who's used their income protection policy and they'll be the first to debunk this notion. If you were unable to work due to illness or injury, the monthly instalments provided by income protection could become invaluable, affording reassurance that bills, loan repayments, and any other expenses would be financed during your time off work.
For an example debunking this notion, just read about the Clarke family – Tracey Clarke, a Pharmacy Technician, was forced out of work due to problems with her eyesight. Through the 7 Families Charity campaign, Tracey and her family now receive £600 per month. The campaign is aimed at raising awareness of everyone's need to do some real financial planning, and the monthly benefit they're providing Tracey replicates the kind of assurance an income protection policy would provide in her circumstances. It is this payment which is helping her to afford the specialist equipment she needs to return to work and follow a career path in writing and publishing.
Myth 6: It's not necessary if you have critical illness cover
The simple mention of "illness" in this type of cover is the most likely cause for confusion. Whilst they may sound similar, in reality, they work in quite different circumstances. Critical illness cover is important, but is only designed to pay out if you're diagnosed with a life-threatening condition. This cover is a great comfort to families dealing with a serious illness, and can help pay for potentially life-saving treatment.
However, unlike income protection, it would not pay out if you were unable to work due to injury or if you developed a non-critical illness. For this reason, income insurance may be worth considering along with critical illness cover, as this would cover a wider range of eventualities.
Myth 7: It's difficult and time-consuming to find a policy
Some of us will feel more comfortable arranging our income protection policy through an adviser. But for many other people, the tools are out there and readily available for them to sort out cover themselves. Gone are the days of dial-up-internet and telephone brokers – thanks to user-friendly websites and the wealth of information available online, it is now easier than ever to search, compare and buy an income protection policy.
If you're interested in buying Income protection and want the best deal possible, consider using a discount insurance broker like Best Price FS. They compare quotes for long and short-term income protection from the UK's best providers. Most importantly of all, they've cut their commission by 75% and can therefore provide the same range of policies you'll find on any comparison website, just for that much cheaper. Visit Best Price FS to find out more.
Please follow and like us:
---
---