We want to change financial services, once and for all.
The majority of customers online today know exactly what they want - what we aim to do is make it as simple as possible for them to get it. When it comes to price, our belief is this: if you know what you're after, you won't need advice, and if you don't need advice then we won't charge you premium rates. Sound simple? We're glad you agree.
Commission is the culprit for high-priced insurance and investment products, but it doesn't have to be so. We take 75% less commission than many other providers, and even offer life insurance at a flat fee with no commission attached. This is what makes our prices some of the most competitive around, all for the same great quality cover.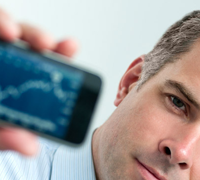 As a discount insurance broker, we make sure that you get the cover you need at a cost you can afford. We achieve this by reducing the commission we take on your policy so that we're able to offer you the best insurance quotes. Where possible, we even sacrifice all the commission most providers would take.
We're confident you'll be happy with what we have to offer, but if you change your mind then we provide a 14-day money-back guarantee across all of our products. No fuss, no worries.
We cut costs, not your cover.
When it comes to insurance, the fees and commission charged by typical brokers and comparison sites are what push up the price. This means that you're often left paying over the odds for a fairly basic policy, which we think is just plain unfair. We believe no one should ever have to compromise on quality to keep in budget, which is why we've made it our mission to be the best price in financial services. Just take a look at our discount insurance and you'll soon see what we mean.
Buying insurance shouldn't be complicated, which is why we've cut the jargon and made sure the need-to-know facts are all just a click away. For a hassle-free experience, try us out today.
We believe quality cover should be affordable for all.