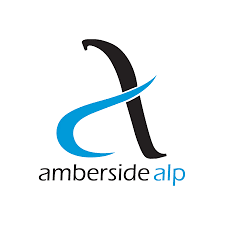 Best Price FS has recently launched Amberside Alp's Crowd Bond products via our website at the best price available across the UK distribution market.
Best Price FS do this by rebating a large amount of the marketing commission back into the product so the investor pays less for the products on offer.  'We guarantee you get more for your money when investing in Amberside Alp's Crowd Bonds (we can't guarantee the returns)'.
Go visit our page www.ambersidealp.com/bestprice where you can 'Apply Online Now'.
In today's low interest rate environment and with the unpredictability of financial markets, many investors are looking at crowd bonds as part of their investment portfolios. This could be to add further diversification to their portfolio, generate a better rate of return from a portion of their cash, or to create income from an alternative source that is not linked to the markets.
As a valued customer of Best Price FS, I am delighted to offer you the opportunity to invest in a range of fixed rate, secured bonds with a boost to the return thanks to a commission rebate. The bonds are provided by Amberside ALP, an experienced manager who have advised/invested on infrastructure projects worth close to £5.5 billion. Amberside ALP have recognised a significant gap in the market for financing high quality infrastructure projects with borrowers requiring less than £20 million, as the bigger lenders tend to only look at larger projects.
Investors can choose from four bonds, all of which have different rates of return depending on how accessible and diversified they would like the bond to be.  The term lengths range from a one-month access bond, up to a bond with a maturity date of January 2022.
Snapshot of the product offerings:
Jan 2022 bond – Best Price FS rates – 5.55% p.a. – not guaranteed
Jan 2020 bond – Best Price FS rates – 4.05% p.a. – not guaranteed
One month access bond – Best Price FS rates – 3.55% p.a. – not guaranteed
Sterling Suffolk Only bond (single company) – Best Price FS rates – 8.80% – not guaranteed
Features:
Choice – investors can choose the bond that most suit
Security – First charge usually taken over the borrowers assets – 75% max LTV
Experienced management team – advised/invested on almost £5.5 billion of infrastructure projects
Zero losses to date, although past performance is no indicator of future performance
No development risk on any projects, although construction risk will sometimes be taken
Please note capital is at risk and you may get back less than you invested. Make sure you have familiarised yourself with the appropriate risk warnings by clicking on the following link: https://www.bestpricefs.co.uk/ambersidealp-crowd-bonds/#risks.
To read more about these bonds and to make your investment, please click on the link https://www.bestpricefs.co.uk/ambersidealp-crowd-bonds/
With Best Wishes for Christmas and the New Year.
Please follow and like us:
---
---