We are back and looking forward to delivering continued exceptional results and value for many advice and services for our clients in 2020.
We would like to take this time to wish you and your extended family a healthy, happy and successful 2020 and beyond…..
Investment Markets
2019 ended generally stronger …
The FTSE 100 closed at 7542.44
The FTSE All Share closed at 4196.47
with the US Dow Jones closing at 28432.27
The consensus opinion is a 'more stable outlook'.  We must live in 'hope' that 2020 provides a more settled political backdrop (globally) fuelling the economy without so much political disturbance.
Hopefully 2019 and the political landscape was 'so last decade'!!
We will work hard to provide you with financial and regulatory updates, although setting out and monitoring a long term plan is essential.
2020 – a clear financial vision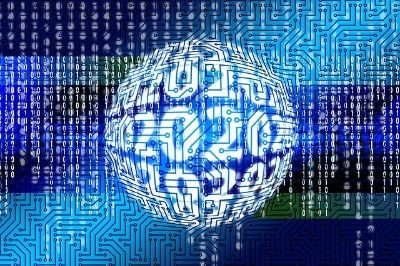 As we have often talked and written about, the start of the year is often a good time to set out a 'review' time so that the 'reality' is checked against an 'objective'.  We urge all investors to consider their personal position and get in touch to discuss their needs if there is a need for change.
We had set out an article midway through 2019 that hopefully provided general information relating to building the best investment outcomes.
Click the link to read the article fully.  (The products will have different terms but the general principals remain a constant!): https://www.bestpricefs.co.uk/blog/financial-advice-producing-quality-consumer-outcomes/
A couple of prompts to help you consider your financial planning for 2020.
Remember – the general rule with allowances is 'Use them or lose them!'
ISA Allowance
Make sure you use your allowances where possible.  You can invest up to £20,000 tax free in relation to growth and income.
Pension financial check up
Make sure your position is on track in relation to Retirement Planning.  If you are saving towards retirement, or in retirement, it is important to ensure that the investments are structured with the correct asset allocation to meet with your needs.
Our professional best price service will ensure you are 'on track'.
Tax Products
The effective use of quality tax products can assist investors in reclaiming tax paid.  We only use the best of breed products and our costs are the lowest we know in the UK.  If this is an area you would like to discuss, simply get in touch.
Investment Solutions
We have ready made portfolios that are risk graded in respect of expected and past volatility, or you can self select if you prefer.
Use the start of 2020 to make sure your financial future remains on track.
Product Development
We are focused on expanding and delivering new quality, value for money products (such as Ethical/ESG investments, tax products – such as an expanded range of EIS/VCT product solutions – at the lowest cost in the UK).
Please note:   As we are 'Independent Financial Advisers' we can provide advice in relation to the suitability of a product to meet your needs following detailed research so, if you have seen a product you like and would like advice in relation to its 'suitability' simply get in touch.  Our goal is to make sure we provide the best outcomes at the best price for our clients.
We welcome 2020 and providing valuable expert advice and product services to you.
Vest Best Wishes for the year ahead.
Make 2020 a visionary year with Best Price FS.
Richard, Sian and Team
---
---