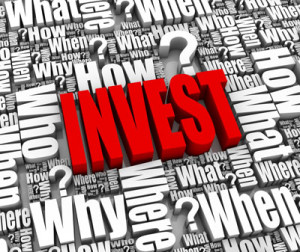 Good Afternoon
Best Price Structured Products Investor Newsletter: Part II
Yesterday, we published Issue 2 of the Best Price 'Structured Products Investor'Newsletter, which we produce with the kind assistance of Tempo Structured Products, a copy of which can by read by clicking on the following link:
https://gallery.mailchimp.com/03161d6ca4cecca6092a0798c/files/7b780378-3e64-4df7-a321-f84c9ca76bb7/Tempo_Newsletter_BestPrice_July19.pdf
There was a lot of information to read so breaking down the content will hopefully be easier to digest.
The Newsletter included product 'spotlights' to highlight the details of two Tempo plans – the 'Long Kick-Out Plan' and the 'Long Growth Accelerator Plan' – and we said that we would provide additional information to highlight just how competitive the terms on the Tempo plans are, compared to all other products currently available in the market.
Best Price analysis of all currently available kick-out products
Please click on the link below for a comprehensive overview and analysis of currently available, comparable kick-out structured products (as at 02 August 2019, covering products which are open and available during August and September).
https://gallery.mailchimp.com/03161d6ca4cecca6092a0798c/files/f2fd00ca-8fd5-4a8c-bbe9-cbbe2957a8c6/Best_Price_Available_products_analysis_August_September_2019.02.pdf
The analysis is split into two tables: 1) Defensive products, which allow the stock market index to fall and be lower than the start level, while still generating positive returns; and 2) 'At the money' products, which require the stock market index to be at or above the start level, in order to generate positive returns.
The tables highlight: who the counterparties are; which stock market index products are linked to; the protection barriers which apply to the repayment of money invested; the kick-out features and conditions; and, of course, the potential returns of each product.
In addition, the final columns highlight some scores for each product, which are calculated by an independent research service provider, called Future Value Consultants. The methodology that FVC uses is quite complex, but the simple point is that their scores are out of 10, and a high score is generally better than a lower score.
Tempo current products: best terms available for comparable products
As you can see, and as we have been highlighting in recent months, Tempo's products look exceptionally strong, compared to all other products available: and this applies across all types of products, whether you prefer defensive products which allow the stock market index to be below the start level or products which require the stock market index to be at or above the start level.
Option 1 and 2 of Tempo's Long Kick-Out Plan offers 9.25% or 8.4% coupon, per year, respectively. While Option 3 offers an exceptional 14.7%.
Alternatively, Option 1 and 2 of Tempo's Long Growth Accelerator Plan offers coupons at year 5 which are equivalent to an incredible 16% or 27%, per year, respectively.
Simply put, these plans offer the best terms currently available for any comparable products: and some of the best terms ever for such products.
At a time when many providers are currently closing their products early and launching new products with lower rates, the plans from Tempo are scheduled to be available until Friday 23 August: and we would certainly encourage early investment, if you would like to access these plans and these exceptional terms.
https://www.bestpricefs.co.uk/tempo-structured-products/
Don't forget the risks …
As always, we highlight that as with all forms of investment there are risks involved.
Structured products, including the Tempo plans which we have highlighted, do not guarantee to repay the money invested.
The potential returns of the plans and repaying the money invested are linked to the level of the stock market and also depend on the financial stability of the Issuer and Counterparty Bank.
https://www.bestpricefs.co.uk/tempo-structured-products/#risks
Please ensure that you view the plan documents for full details of the features and the risks
The promotion of the plans does not constitute 'advice' to invest. Advice is always specific to an individual investor's circumstances and needs, following the process of 'know your customer', with the aim of ensuring that any product is suitable for an investor.
If you would like to access advice services, simply get in touch on 01639 860111 or via email to our enquiry line – info@bestpricefs.co.uk.
We will assist you to the best of our ability.
We trust you enjoy the content and your weekend reading.
Warmest Regards.
Richard and the Best Price FS Team
Please follow and like us:
---
---