Choice is great. Whether it's at the supermarket, the showroom or even at the café, consumers like the power to choose. After all, it's only right that you, the customer, should be getting exactly what you want.
But too much choice can be confusing, and buying Life Insurance is no exception. With level term, decreasing, fixed and guaranteed, life insurance can be a headache at the best of times, let alone when it comes to deciding how to buy it.
To help you on your way to cheap life insurance, here's a run-down of the various ways through which you can buy, all with the least amount of bother. This way, you'll know the benefits of each option, putting power in your purchase to find the perfect policy for you.
Buying with a Financial Advisor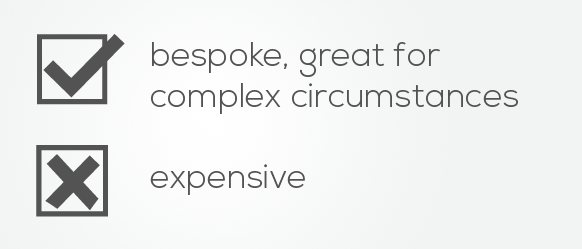 A financial advisor can really help you get to grips with financial products and guide you through the process of buying them. From their wealth of expertise, they're able to provide sound and detailed advice about what may be best for you, but be wary – this advice comes at a price. Service like this, although helpful, can be costly, and may not be the best option for buyers on a budget. Want to know the best bit?  With a little online research it's easy to find a lot of this necessary information, all free of charge.
Comparison Sites

With a wide range of products and providers, it's no wonder comparison sites are one of the most popular go-to destinations for insurance products. Being able to compare life insurance quotes across the board is certainly a convenience many consumers crave. But beware; the price advertised on many sites is the initial price, cleverly crafted to catch your eye. All too often this is the base-price and, after entering a few more details, it's likely your rates will rocket.
Another issue adding to these inflatable fees is commission. Comparison sites work on this principle, so not all your money is going towards the product. Picture your policy as a piece of cake: it looks good and it may seem sweet now, but once commission's taken a sizeable bite, you may be left with a sour taste in your mouth.
Direct from the Insurer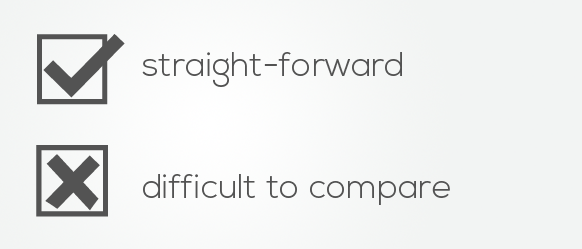 Although it's less common these days, buying directly from an insurer does have its benefits. Primarily, you'll be provided a quote upfront, plain and simple. And you're less likely to be duped by other deals as the insurer won't have to scrabble for your attention. On the other hand, this can be a disadvantage – as a consumer, it can be hard to tell whether or not you're getting a good deal. It's perfectly possible to compare between providers and search for online life insurance yourself, but this will take time and effort, so it's certainly not for the faint-hearted!
Discount Brokers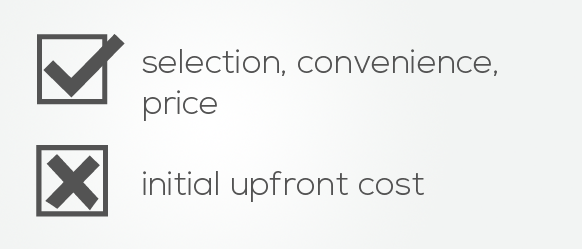 Arguably the least well-known of the four, discount brokers can be an affordable alternative to the traditional way of buying Life Insurance, offering the same selection as comparison sites at a cut price.  Operating on 'cut costs, not cover' rationale, they rebate all the commission received when a policy is purchased resulting in cheaper, ongoing premiums. While you do have to pay a start-up fee, you'll soon recoup this through your cheaper premium when compared to going commission-based. And in the long term, it's definitely a more affordable alternative (we're not biased we swear).
If you're tempted by this option consider getting your cheap life insurance through us, we charge the lowest upfront fee in the UK. But don't just take our word for it, see for yourself.
Please follow and like us:
---
---