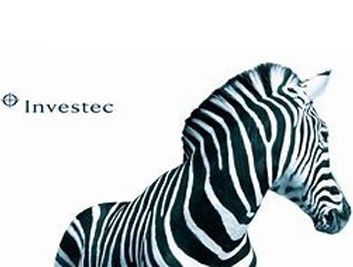 Investec's new and popular Structured Deposit Plans are available to invest from yesterday (10 June 2019).
Structured Deposits: Fully Capital Protected (up to FSCS level) for eligible investors, with up to a potential return of 7% interest per annum (simple interest).
Investec have launched their new plan range that certainly require the attention of potential investors.  Investec's Deposit range are simplistic with 2 potential outcomes; the delivery of the coupon returns, or the capital invested is returned with no growth.   We explain the mechanics of the product solutions.
The FTSE 100 6 Year Deposit Plan 12 offers a potential 42% return over 6 years (the equivalent of 7% simple interest per annum) and only requires the FTSE 100 to be a single point higher over the term. To refresh on the mechanics of the plan, when an investment is made the level of the FTSE 100 on the strike date (29 July 2019) is the start point, 6 years later if the FTSE 100 is higher by just a single point or more the plan will generate a 42% retuned net of all fees and charges of the plan. If the market is lower, an investor simply gets their money returned; no loss, no growth.
The beauty of this plan is not only the fact that it can generate possibly the highest rate available on any cash product in the UK market at present, but also the simplicity of knowing exactly what the two outcomes are and what they're based on. It's objective in its nature and not reliant on the decision making or skill of a third-party investment manager or adviser… beyond advice at outset, if required, in respect of suitability.  The terms are clear and 'contracted'.
Despite interest rate markets dropping further over recent weeks (not specifically the base rate, but the underlying interest rate markets that price retail banking products), Investec have been able to maintain their market leading deposit range. The plans are fully covered under the Financial Services Compensation Scheme up to £85,000 for eligible investors and bear the same level of default risk as a high street current account. Yet without making any increases to the risk or complexity of the product range, Investec have been able to maintain some of the most attractive coupons within cash markets.  Investors should therefore consider these attractive plans based upon the security offered, complemented by the potential return of the contract.  In our view, to be blended with other quality Structured Deposits, Structured Investment Products and risk adjusted 'mutual funds'.
A further example of this is the FTSE 100 3 Year Deposit Plan 50. It is even more difficult to find/create value on shorter term products (which is why some providers might increase terms to 7/8 years), however Investec have been able to reintroduce a three year offering that provides the potential to pay 15% if the market is higher, and return of capital if not.   Where else can an investor buy such terms??  Capital secure up to £85,000 with a potential return of 15% over 3 years??
Check out Investec's Plan range, along with our broader quality provider range, click on the links below.
There are multiple ways to access these plans, with clients having the option of a direct investment (in which case returns are subject to income tax), but also through ISAs, ISA Transfers, SIPPs, Offshore Bonds, Corporates, Charities and Trusts. Having this level of accessibility means you don't have to change your approach or risk appetite but can utilise solutions offering much higher rates of return with the peace of mind of capital security up to the FSCS protection level for eligible investors.
These plans continue to be the cornerstone of Investec's proposition who have been producing plans in the UK market since 2008 and won best Structured Products provider for the last nine years in a row. Investec plans are continuously available being launched on back-to-back six-week cycles, and so an investor has the comfort of knowing at any point you're looking to make an investment into this style product.  Investec are likely to be offering market leading terms based upon past delivery.  Visit our Investec Plan range that was launched and available from 10/6/2019 – https://www.bestpricefs.co.uk/investec-structured-products/.  You may also wish to look at Investec's page https://www.investec.com/en_gb/investment/structured-products.html
We attract your attention to our link which explains about the risks in relation to Structured Investments and a background to Structured Investments and Deposits.
Don't forget the risks – https://www.bestpricefs.co.uk/investec-structured-products/#risks
Take a look at a previous article written to explain a little more about Structured Investments/Deposits  –
https://www.bestpricefs.co.uk/blog/including-structured-products-in-portfolios/  and
https://www.bestpricefs.co.uk/blog/what-are-structured-deposits-and-structured-investment-products/
Regulatory Statement
As always, we must make it clear that the promotion of products does not constitute 'advice'.  Advice is always specific to the personal circumstances of the entity receiving advice, considering the wants, needs and risk capacity of the investing entity.
If you require advice in relation to the above product range or indeed require financial advice generally, simply get in touch.
At Best Price Financial Services (Best Price FS) we are committed to delivering leading quality products at the best price for our clients and consumers, whether purchased with or without advice (where available/appropriate).
Remember as Independent Financial Advisers, we are able to offer Investment, Pension and Insurance Products from the whole of market at the best price.
Check out our Structured Product range – https://www.bestpricefs.co.uk/structured-products/
Tempo Structured Products – https://www.bestpricefs.co.uk/tempo-structured-products/
Investec Structured Products and Deposit Plans – https://www.bestpricefs.co.uk/investec-structured-products/
Mariana – https://www.bestpricefs.co.uk/mariana-capital-structured-products/
Hilbert – https://www.bestpricefs.co.uk/hilbert-structured-products/
iDAD – https://www.bestpricefs.co.uk/idad-structured-products/
Dura Capital – https://www.bestpricefs.co.uk/dura-capital-structured-products/
Meteor – https://www.bestpricefs.co.uk/meteor-structured-products/
We are the 'new consumer champion…' – "Your Single Stop Financial Shop".
Best Price FS Team
---
---