With all the conveniences and appliances that we rely on in the home, it's no wonder that things can break down every once in a while.
According to a survey by uSwitch, a fifth of households – almost 5.3 million homes – have suffered a heating breakdown. Without any insurance for this, they would've had to pay a hefty call-out and repair fee that could have reached up to £700.
Home emergency assistance provides cover to fund repairs for a range of domestic emergencies. With this cover, you pay a monthly or annual premium in order to receive a fixed level of cover to pay for repairs and call-out fees when you make a claim. This is a very important and cost-effective way of safeguarding your property that could save you stress and money if you are unfortunate enough to experience a domestic emergency.
If you're considering taking out a Home Emergency Cover policy, consider the financial risk of not being insured if you were to face any of these typical home emergencies: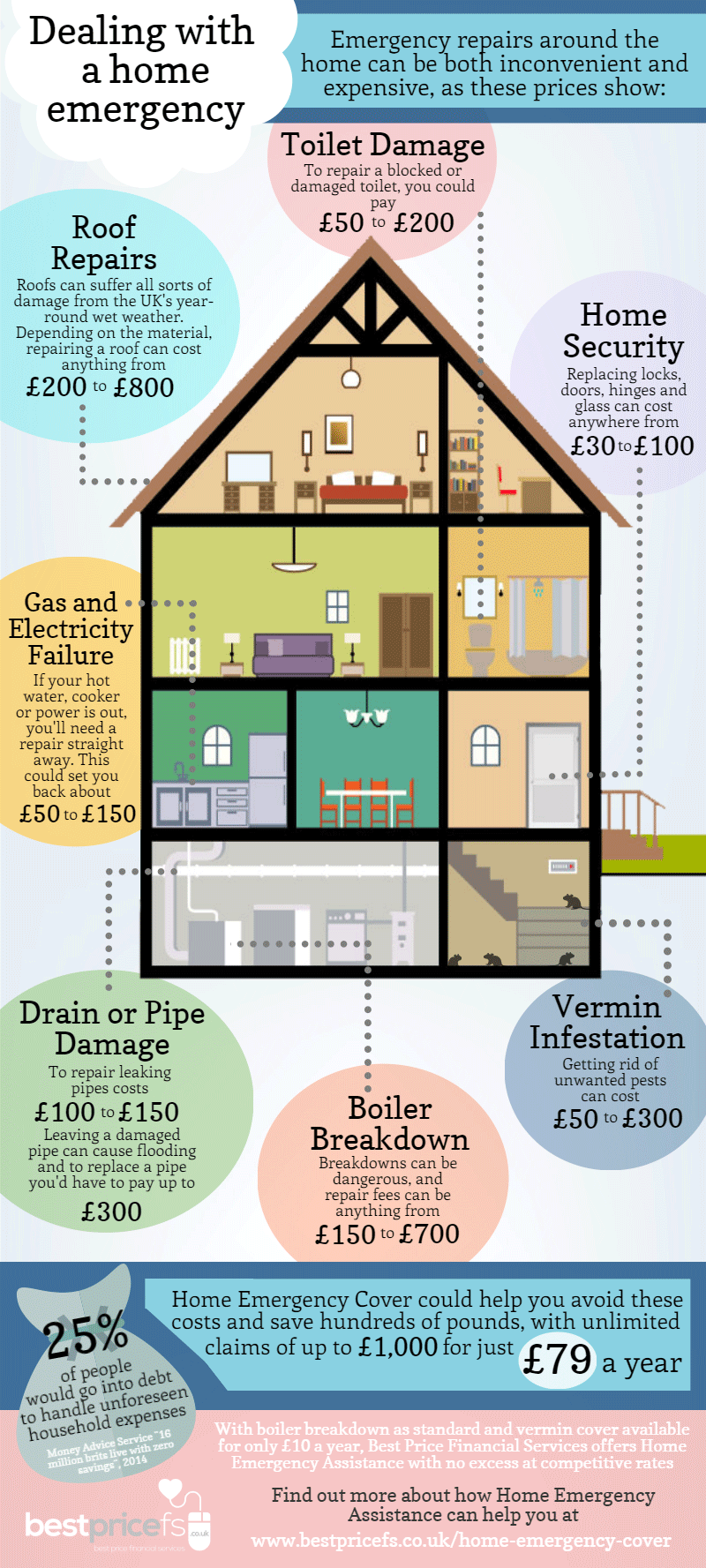 What we offer
Best Price FS offer Home Emergency Cover for just £79 a year, which provides unlimited claims with no excess and covers up to £1,000 worth of damage and call-out fees. Unlike many providers, Boiler and Central Heating Failure is included as standard, with Vermin Cover for only £10 extra per year. With no restrictions on the type of build or building materials, our Home Emergency Cover is an affordable way help homeowners deal with unforeseen home emergencies.
Visit our Home Emergency Cover page to find out more.
---
---