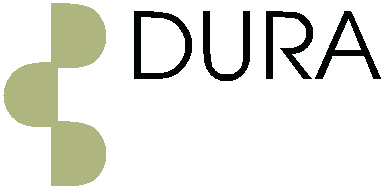 Income structured products?
Within the UK structured products market, it still remains the case that the most popular products are those of defensive auto calls. These products do however produce returns as a gain from capital.
What are Structured Products that provide/pay an Income?
For investors looking for income generating assets within their portfolio – Income generating structured products, although are not as common as defensive auto calls can offer a solution.  The below plan will pay income even if the FTSE 100 has fallen by up to 25% (so in today's language the FTSE is 7213 – the plan will pay income payments as long as at the quarterly observation point the FTSE 100 remains above 5409 (using the index levels mentioned) – what other asset classes would continue to pay income at the levels stated under contract, if the market had fallen by 25%?
What happens if the FTSE 100 continues to rally up for years to come, would the 6.56% be a fair return if the FTSE 100 continued to increase?  Well after the 12 month point every quarter the product has the opportunity to "Auto call", so if the FTSE 100 is at or above the level at which an investor bought plans the investment would end paying back the initial capital (investors would also have collected income payments along the way).
The Notes in which the Plan invests are issued by Credit Suisse AG, acting through its London Branch. Credit Suisse is a leading global wealth manager with strong investment banking capabilities. Founded in 1856, Credit Suisse today have a global reach with operations in 50 countries and 46,000 employees from over 150 different nations.
Dura Capital have recently launched plan 34 – details below.
Credit Suisse FTSE 100 Quarterly Income Auto Call Plan 34
Click the link in order to review the plan details fully: https://www.bestpricefs.co.uk/structured-products/ftse-100-quarterly-income-autocall-plan/
This Plan is designed to repay your initial investment and generate income dependent on the performance of the FTSE 100.
Potential income of 1.63% quarterly, first Auto call Date is end of quarter 5 (quarterly thereafter)
Dependent on the performance of FTSE 100
65% capital at risk barrier at maturity
Maximum term 10 years maturity
Potential income: 1.63% per quarter if the Index closes equal to or above 75% of its Initial Index Level.
If at the end of any quarter from the end of quarter 5 onwards, the Index is equal to or above 100% of its Initial Index Level the Plan will Auto call (mature) returning your initial investment plus the income payment.
Capital repayment: If the investment has not auto called and at the end of the 10-year term the Index is below 75% but equal to or above 65% of its Initial Index Level, investors will receive their initial investment back only. However, if the Index is lower than 65% of its Initial Index Level, you will lose money and your initial investment will be returned minus 1% for every 1% reduction beyond the barrier in the index.
Structured products – Who is this type of plan targeted at for investment?
Given the level of protection and also predictability of the journey structured products have been used for decades by pension/wrap providers to lock in a very high probability of a return that is linked to equity markets but is not exposed to the same short term downside risk of direct equities. Given this information in recent years private investors are cutting out the middle man now given the changes to pensions freedom a lot of individuals act within their own pension fund and are increasingly utilising structured investments whether that be in the form of an interest paying bank account or using Structured Investment and Deposit Products as part of an investment portfolio.  SIPPs and SSAS pensions can hold Structured Products.
SIPP – Below is a list of the Sipp providers in which Dura Capital's products can be held. If you would like to utilise the tax benefits of a SIPP alongside the investment's benefits of a structured product then Best Price FS will be more than happy to provide a SIPP application form.  (Our costs for arranging investments via a pension product are greater than a direct investment or via an ISA due to increased administration.
We expect the member (investing) to fully understand the terms of investment and process required of their pension scheme).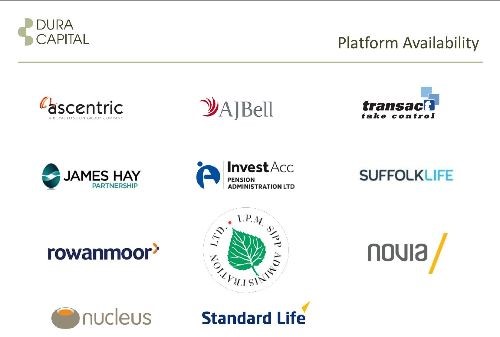 Individuals looking for income are also the target audience for Structured Product Income Plans using directly or via a Tax Wrapper – ISA.
Don't Forget the Risks
https://www.bestpricefs.co.uk/dura-capital-structured-products/#risks
As with all forms of investment there are risks involved. These plans do not guarantee to repay the money invested. The potential returns of the plans and repaying the money invested are linked to the level of the stock market and also depend on the financial stability of the Issuer and Counterparty Bank.
The promotion of the plans does not constitute 'advice' to invest. Advice is always specific to an individual investor's circumstances and needs, following the process of 'know your customer', with the aim of ensuring that any product is suitable for an investor.
As always, the recommendation and common sense approach is to consider product solutions as a portfolio, never over-exposing oneself to a point of financial pain and suffering liquid or counterparty exposure.
As always, if you require advice simply get in touch.
Warmest Regards.
Best Price FS Team
Please follow and like us:
---
---