Financial Headlines ……………
We would like to bring your attention to 3 financial headlines that hit the press over the weekend.
Grandparents 'throwing away' pension perks; who to trust on money; and a mis-selling scandal 'mastermind' – here's our weekly heads-up on the financial stories that may have caught your attention over the weekend …
1.  Telegraph Article – 'A million grandparents throwing away pension perks worth up to £5,000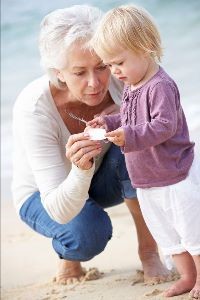 Only a small percentage of grandparents eligible to top up their state pension for free are doing so – meaning the great majority are missing out on up £5,000 at retirement, according to the article in the Telegraph (and a fair few others across the financial press last weekend).
The piece says the government's 'specified adult childcare credit' scheme means grandparents who have not yet reached state pension age but look after children under the age of 12 while their parents work, can claim National Insurance credits towards a full state pension.
A freedom of information request by Royal London found around 10,000 pre-retiree carers are making the most of the scheme but the life giant reckons up to one million grandparents are eligible for the credits. "It is increasingly common for grandparents to spend time each week looking after their grandchildren, often to enable a parent to go out to work," said the group's director of policy Steve Webb. "It would be quite wrong if these grandparents suffered financially in terms of their own state pension as a result."
Click the link to read the article – https://www.telegraph.co.uk/pensions-retirement/financial-planning/million-grandparents-throwing-away-pension-perks-worth-5k/
2.  Who can you Trust with your money?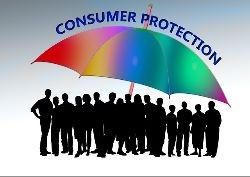 Just who can be relied upon to look after our cash is the question addressed by FT Money editor Claer Barrett in a recent Financial Times article after friends with Metro Bank accounts got in touch about whether to move their money. False rumours had spread that the challenger bank was close to collapse, she adds, leading to scenes that were "an eerie reminder of the queues that snaked around branches of Northern Rock more than a decade ago".
"Loath to compare the two", Barrett notes the important difference that, while in 2007 only £2,000 of savings per customer were fully guaranteed, today it is £85,000 or up to £170,000 for joint accounts. "If only this information had been shared on social media and WhatsApp as widely as the rumours, a lot of angst could have been spared," she writes.
Barrett then moves onto the subject of mini-bond issuer London Capital & Finance, where calls are growing for investors to be compensated by the Financial Services Compensation Scheme – a prospect making some financial advisers "livid", she says, because the lifeboat fund's compensation pay-outs are funded by levies paid by all regulated firms. "Better regulation, not more regulation, is needed," Barrett concludes. "The existing rules and protections must be properly applied and explained in plain English."
Always be mindful of the Financial Services Compensation Scheme (FSCS) levels of protection – click the link to read the article: https://www.ft.com/content/8569739c-76fe-11e9-be7d-6d846537acab
3.  Unmasked; The mastermind at the centre of the mis-selling scandals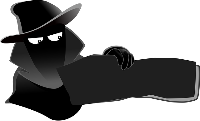 London Capital & Finance also crops up in an article in the Sunday Times, which claims to "expose the businessman at the centre of a series of investment mis-selling scandals that have left savers nursing hundreds of thousands of pounds of losses". Best International Group chief executive Bradley Lincoln, says the piece, "developed bonds to raise funds for projects such as a sustainable energy plant in Wales and car parks in Dubai".
It continues: "He encouraged ordinary investors to pour cash into the high-risk products, at least three of which have failed. Other schemes, which owe millions of pounds to investors, have assets of just £1." One investor was London Capital & Finance and "the bonds were made available to the public through Portfolio Six, a fund service offered by Greyfriars Asset Management, in which Lincoln and then one of his companies were partners".
Greyfriars has since gone into administration while some financial advice firms that promoted Portfolio Six have also shut down. Lincoln is still working, however, according to the Sunday Times, and is "providing consultancy services to businesses". Baroness Altmann, a former pensions minister, calls the paper's findings "deeply troubling" and maintains regulators ought to be "more concerned about this situation".
The FCA is under pressure about the situation and correctly so …… Click the link to read more… https://www.thetimes.co.uk/edition/money/unmasked-bradley-lincoln-the-mastermind-at-the-centre-of-mis-selling-scandals-tcw5j20qh
Best Price FS – your 'trusted adviser'.
It is with pride and confidence that we can confirm that neither the business, nor Richard Harry, has ever invested clients' money/capital into a failed investment or produced an 'unsuitable outcome' over the decades of providing advice to clients.  Quality advice provides quality 'suitable' outcomes.
If you require advice, simply get in touch.
Best Regards.
Best Price FS Team
Please follow and like us:
---
---