Financial Markets – Update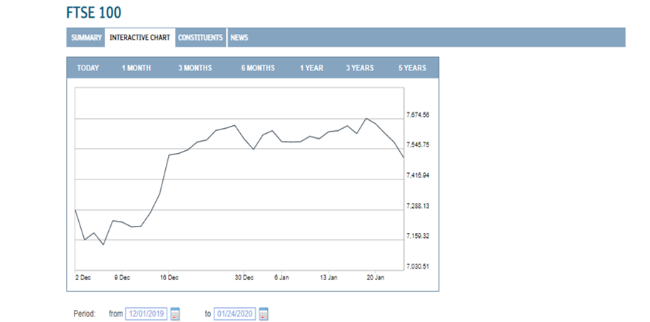 Investment markets have moved ahead strongly since the geo-political tensions reduced, with the US Trade issues with China moving to settle the Phase 1 of a deal – and of course the result of the election in the UK, leading to Parliament agreeing PM Johnson's Brexit deal.
FTSE 100   7628.72    (+1.61% @ 12.20 pm)
FTAS        4233.28   (+1.51% @ 12.20 pm)
Dow Jones   29160.09  (-0.9% yesterday's close)
The FTSE 100 jumped higher at the start of the day, following the WHO tempering China virus fears.  Click the link to read the article for Reuters – https://uk.reuters.com/article/uk-britain-stocks/ftse-100-powers-higher-as-who-tempers-china-virus-fears-idUKKBN1ZN0OI
DAVOS – The World Economic Forum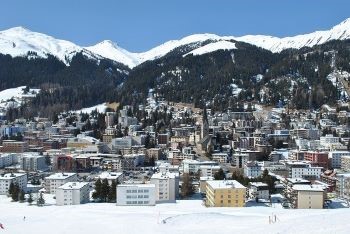 Many investment clients follow the World Economic Forum which, this year, has climate change as centre stage. There have been many quality articles/interviews on Bloomberg with business leaders and, of course, Greta Thunberg, click the link to take a look at the articles available – https://www.bloomberg.com/davos
We know that many of our clients and society in general are concerned about climate change and developing a sustainable lifestyle and, of course, (given our sector) improving access to ESG, sustainable or ethical investing.
Best Price FS will shortly provide portfolios which are risk mapped and risk managed, specialising in the sustainable investing space.
If any investor has a specific focus to invest sustainably now, feel free to get in touch prior to the full position being displayed on our website.  We would use the Best of Breed (best quality) assets in order to construct the best possible risk rated portfolios – at the bestpricefs.
Simply make contact via telephone or email to discuss your needs in relation to ESG investing or any other financial matter.
Tax Year End (TYE)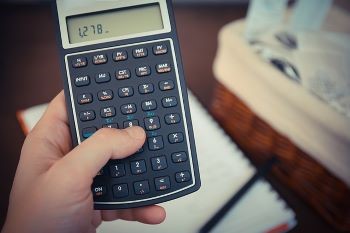 As the year starts, we move to the focus of TYE.
We will be sending a prompt on TYE planning next week so hopefully investors will be focusing on their financial planning before the start of April – bearing in mind a new Budget is due.
Have a lovely weekend.
Best Regards.
Richard and the Best Price FS Team
---
---