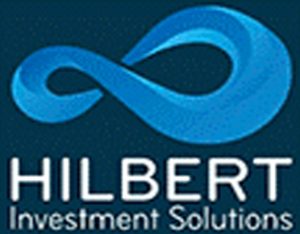 It's been a great year so far for Hilbert Investment Solutions, bringing administration in house and placing in a national award as Hilbert previously used Canaccord Genuity for their first 14 tranches.
Because of this Hilbert have increased the size of the administration team in London and built an online administration and custody service.  Hilbert have confirmed that they will work tirelessly to make their administration efficient for consumers.
Hilbert's new product – Headline rate 8.6% Income: Conditional Quarterly Autocall Issue 12
Hilbert's 4th product under their new set up and the final product launch of 2018 is the Income Series: Conditional Quarterly Autocall Issue 12, it's a dual Index product linked to the performance of both the FTSE 100 and EUROSTOXX 50 indices. The product aims to provide clients with a return of 2.15% per quarter if neither Index falls more than 20% from its strike level on the quarterly observation date plus capital is protected if neither index has fallen more than 40% from its strike level on the final day of the 10-year term.
The product has proven to be very popular with their investors seeking to boost their income levels and once again, Hilbert have a product with a market leading headline rate.
Hilbert are working with Citi as the counterparty and their investors find it reassuring to know that they are ranked as the 3rd largest bank in the United States alongside the likes of JP Morgan Chase, Bank of America and Wells Fargo, the "big four" and are on the official global list of systemically important banks which means they face extra regulatory requirements and increased scrutiny.
Investors in Structured Products must always remember that not only is an investment subject to Investment Market risk but also counterparty risk, so holding an investment with a systemically important bank provides relatively solid assurances in relation to counterparty risk.
As always, 'Don't forget the risks' – please refer to the section on our website – https://www.bestpricefs.co.uk/hilbert-structured-products/#risks
Issue 12 is available to Invest either Directly, through your ISA or SIPP and is open until the 7th of December 2018.
Hilbert currently accept applications made via Best Price Financial Services on a non-advised basis if you wish to invest in the product offering; simply follow the online journey as explained on the web page.
If you have any questions about this process, simply get in touch.  If you require professional regulated Independent Financial Advice, call to arrange a consultation.
Please follow and like us:
---
---