Named storms are a common occurrence in the UK, especially in the winter. But how can you protect your home from the storms?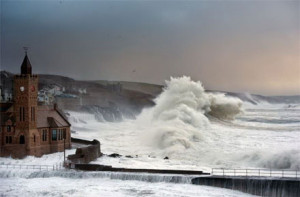 Thousands of homes across Scotland and Northern Ireland were left without electricity in the final few days of January 2016, but every year there seems to be even more is in store for the rest of the UK. With storm after innocently-named storm (who could ever hate the name Henry?) hitting our isles, how can you protect your home from storms?
Homeowners should be taking action now to prepare their home for the bad weather all year through. Our Home Emergency Cover policy is available for just £91.25 a year – and we can't think of many better ways to ensure your peace of mind this stormy season.
Read on to find out how Home Emergency Cover can help you protect your home from storms today.
Which areas of your home need protecting in stormy weather?
Roof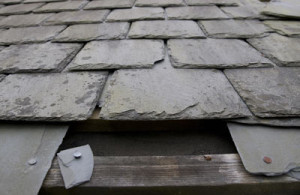 Heavy rainfall can cause significant damage to your home if everything isn't sealed up and ship-shape. This makes the roof a particularly important area of the home to insure, and this is where Home Emergency Cover can help. It provides cover for any damage you experience to your roof that's likely to affect the inside of your home. This is quite possible considering the wet and windy conditions that the UK faces every winter.
For example, if a storm causes damage to your roof tiles which then allows damp to collect on your ceiling, or even causes a leak, then you'll get emergency assistance, to handle the issue. The assistance is provided by qualified and professional tradesmen, who'll carry out work to prevent any further discomfort or damage to you and your household.
Roofs come in many types, shapes and sizes, which can cause an issue with many insurance companies. Flat roofs, for example, aren't often covered by a typical buildings insurance or emergency cover product. In contrast, our Home Emergency Cover provides insurance for all types of roofs and materials – from thatch to thermoplastics – meaning you can rest assured that the roof over your head remains just that.
Windows
Similar to your roof, you need to think about your windows when trying to protect your home from storms. Modern windows (and glass patio doors) and fittings should be sound enough to handle high winds. However, if yours are of an older design and were fitted a while ago then you may want to think about getting Home Emergency insurance. Comprimised windows cause more damage than just a small leak, and could even cause security issues. This is why is is very important to be covered in the event of this happening.
If your windows are very old, in the long term it may be beneficial to have them changed. Make also sure that your locks are secure. Whilst this will require an upfront cost, it's likely you'll save money in the future due to the improved, energy-saving insulation. Thicker windows will also reduce outside noise – particularly good if you live in a metropolitan area – but overall, the peace of mind you'll get in knowing that you're properly protected from the elements may be the biggest benefit of all.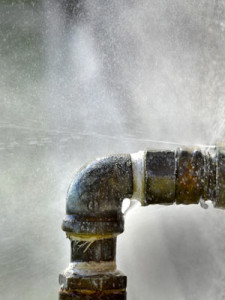 Drains and Pipes
Firstly, it's important to know that emergency policies will not usually provide cover in the event of storm-flooding. This will fall under the remit of your buildings and contents insurance, so make sure to check your policy wording to know in exactly which events you will and won't be provided cover.
That being said, Home Emergency Cover will help out if you experience a flood which is caused by your internal plumbing and drainage system. So if a blocked pipe cause your kitchen to flood then you'll receive emergency assistance. The same goes for any leaks throughout your system – these will be dealt with promptly to prevent any further damage to your home.
Boiler
Whilst this winter has not been a particularly cold one, it's worth noting that Home Emergency Cover will also protect your boiler in the event of a breakdown. Heating and hot water are essentials of modern-day living and ones which really do make a difference if you've spent the day out and about, braving the rain. So when considering how best to protect your home from storms, don't forget to take care of your boiler. It'll take care of you back.
Against the Elements
All in all, Home Emergency Cover from Best Price FS provides a great level of assistance when it comes to protecting your home from storms. It's at this point that your home is most vulnerable, but you can ensure your own peace of mind and comfort with this emergency assistance policy, all for just £91.25 a year. To find out more and to get covered today, visit Home Emergency Cover. Visit Home Emergency Cover
---
---