In the second of this three-part series on home security tips, we look at the simple steps you can take to burglar-proof the exterior of your home.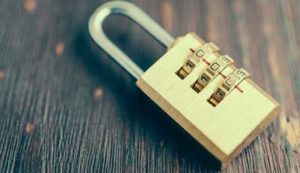 Feeling safe and secure in your home is a right that should be shared by everyone. Unfortunately, it's not a right than can always be guaranteed, which is why we've put together these home security tips. Read on to find out how to keep your loved ones and all your treasured possessions safe in the home, and stay one step ahead of the burglars. For even greater security in the home, choose Home Emergency Cover from Best Price FS – for just £79 and with no excess, you'll get cover for damage to your doors, locks and windows, with cover for lost keys included as standard.
Doors
Dead-bolting
Many modern front doors will only be accessible from the outside with a key. This type of door uses what's known as a 'split spindle', and this will help to prevent opportunists from simply walking through your front door. However, you shouldn't rely on the door latch as your last defence against burglary, as a simple bar through the letterbox to operate your inside handle will still give them access to the home. Get a high security door from www.customscreens.com.au/invisi-gard/ to protect your family. It's therefore extremely important to use the deadbolts built into your locks when shutting up overnight, or at just about any time you want to feel safe inside or outside your home.
Door viewers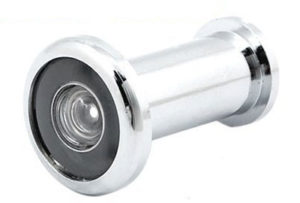 These small lenses allow you to see who's on the other side of the door, helping you to avoid letting in unwanted visitors. These viewers are fairly easy to fit (you'll have to check the thickness of your door to find the correct one) and can cost next to nothing – this one found on Amazon is just £1.20, although you may want to shop around as reviews are fairly mixed.
Laminated glass
Doors with glass panels for light and viewing can provide the occupant some reassurance against letting in thieves. Be aware, however, that this can also create a point of weakness in your door – a determined burglar with time on their hands will be able to break through this panel and operate your door handle. That's why, when undertaking glass repair, it's worth replacing the ordinary glass panel for a sheet of laminated glass. This material is made up of two sheets of glass held together by an extremely adhesive interlayer, which holds the sheets in place as a barrier even when shattered.
Windows
Double-glazed/laminated glass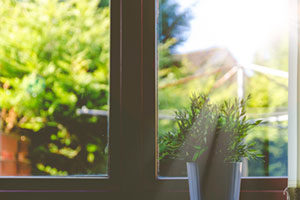 It goes without saying that your energy efficient dual pane windows should be at least double-glazed – not just a security feature, this will also improve the insulation of your home. However, on ground floors, many security sources recommend the use of laminated glass panels, as mentioned above. This is especially important for glass patio doors, which will be a welcome point of entry for burglars. Best of all, you can actually get windows and doors fitted with double-glazing which incorporates a layer of laminated glass. This window construction would combine the heat insulating feature of double-glazing with the safety and noise insulation benefits of laminated glass.
Security window film
If swapping all your windows is not an affordable solution right now, then there is still the alternative of using security film on your windows. This sort of film, which can be used on both the internal and external sides of the window, creates a protective layer over the glass. When properly installed, it will hold broken glass together to maintain a barrier, and also helps to hold it within the frame. Ultimately, this will help to deter would-be burglars from gaining entry to your home.
Security film may be particularly useful for your glass patio doors, as these will be costly to replace if you don't currently have laminated glass panels. However, if you do choose to use it then make sure to have it installed by a professional. This will ensure that the film provides the full security it's designed to, all with as little change as possible to the look of your doors and windows.
Check also: blinds in Perth.
For home security, choose Home Emergency Cover from Best Price FS.
Cover available for just
£79 per year
Home Emergency Cover will help to ensure the safety and comfort of your home, with repairs available for your windows, doors and locks as well as cover for lost keys. Boiler Breakdown Cover is also included as standard.
Find out more.
Get Home Emergency Cover Now
---
---