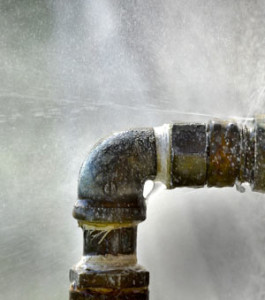 While the UK isn't known for its sub-zero temperatures, when the cold snap arrives, there comes a new type of home emergency to contend with – frozen pipes.
If your pipes freeze over it can cause no end of trouble. From the lack of central heating and flooding to the home inspector and expensive repair costs, it's a home emergency everyone could do without. So to ensure you don't fall victim to Jack Frost, here's how to stop frozen pipes.
Don't be lazy, get lagging
Pipes left exposed to the cold will freeze – it's simple science – so give them a bit of TLC and wrap them up. By using lagging (a foam material available from most DIY shops) it'll give them an extra layer of insulation and protection in this cold snap and should stop frozen pipes. Special care and attention should be given to pipes with an exposed socket weld pipe fitting, in the garage or next to external walls too as these ones tend to feel the cold more. Frozen pipes can cause a breakdown of your entire water and heating systems, and even burst if left long enough, so it really will be worth calling that plumbing company for the extra work. You have to look after your plumbing, maintenance is life unfortunately.
Pull out all the stop-cocks
Okay, so don't actually pull these out, but knowing the location of the stopcock and how to turn it off is an important procedure that all homeowners should be familiar with. You can find more information abut where to find your stopcock here : https://www.bestpricefs.co.uk/blog/where-is-my-stopcock-water-leaks/
This way, should disaster strike, you'll be able to turn off the water quickly to limit further damage. This part really is crucial in how to stop frozen pipes and could help stop a domestic dilemma turning into a home emergency.
Keeping the area around the stopcock clear is also quite important – you don't want to be hauling out years worth of stuff from your cupboard if you've got a flood on your hands already. And if you're worried that you may forget where it's located, then leaving a note – or even a photo – near the boiler will help to combat panic-induced memory-loss.

Fire-up the frost protection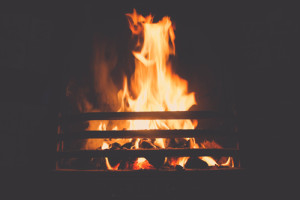 If you know you're going to be away from your home in the winter months then make the most of your boiler's built-in benefits and turn your heating onto frost protection. This'll allow for some heat to run through pipes and help stop frozen pipes.
Most modern boilers have a thermostat which will turn this on automatically should temperatures take a dip, but double check this feature is working just to be on the safe side. And if you've got an older boiler which doesn't have such a feature, then setting your central heating to timer and allowing the home to heat up for an hour or so each day may not be quite as energy-efficient, but at least it'll save your system from seizing up due to ice.
Keep your eyes peeled
It's often the minor problems which can lead to major issues if left unfixed. Simple things like replacing washers and servicing dripping taps will help you identify anything which could later become a home emergency, and a little common sense can often go a long way.
An exposed water hose still connected to your outdoor tap can cause freezing further up the plumbing when winter hits, so make sure to disconnect it before the cold snap. Also, keep an eye out for any areas on your path or patio which may collect water and potentially become a hazard if things ice over.
Get Home Emergency Cover
As the old adage goes, prevention is better than cure. Problems caused by frozen pipes can be costly, so putting in the work now will help to stop frozen pipes. However, we can't always prepare for every eventuality, which is why a good Home Emergency Cover policy can provide that little extra peace of mind.
If frozen pipes in or around your home affect your plumbing system then you can get emergency assistance from qualified professionals to deal with the issue. From £94.75 a year, this is all for no more than the cost of a typical call-out and offers up to £1,000 of cover per claim to deal with all parts and labour. Visit Home Emergency Cover here.
Related post: Garage Door Repair Gastonia NC.
---
---