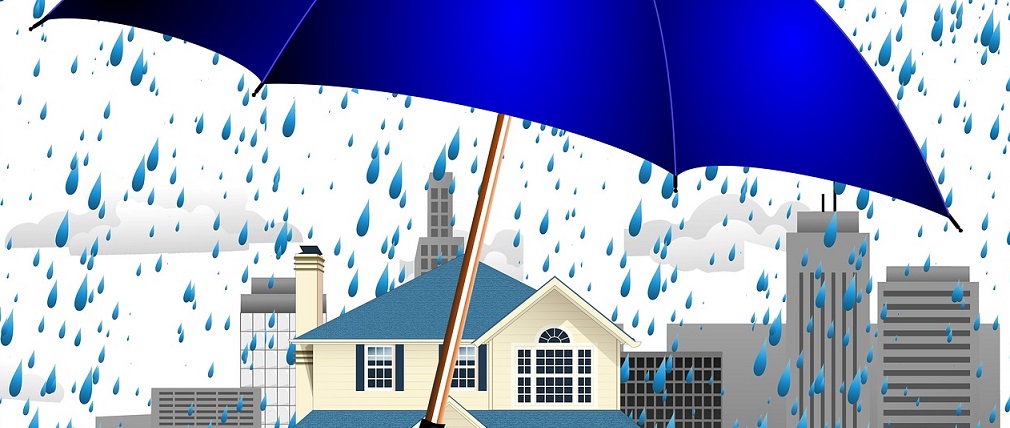 The soothing sound of water trickling isn't so peaceful when it's coming from inside your home. If you've found your roof has started to leak, we've put together some tips on how to stop roof leaks here.
Out of all the home emergencies, a roof leak is one of the most nerve-racking. Unfortunately, they are quite common – especially if your home has a flat roof. We head out to solve plenty of roof leaks over the year, so we thought we would impart some of our knowledge on how to stop roof leaks here.
Roof Leak Repair Tips
1) First, place a bucket beneath the leak.
It's inevitable that the leak will most likely be above your bed or some other place you like to relax. Our first roof leak repair tip is the quickest way to stop your furniture getting destroyed by water. Quickly place a bucket beneath the leak as soon as you spot it. Ensure it is a strong bucket (without any further holes!) and regularly pour the water out to stop it from over-flowing.
2) Find the source of the leak.
When you first spot a roof leak, you may think it has come from directly above. However, this is just not true. Water flows into nooks and cranny's you may not have known were there and then drips down on the weakest point.
To find the exact point the leak originated, you may need to head up into the attic or the closest point to the roof. Be extra careful in this area and only step on areas which you know are stable. Follow the damp until you find where you think the roof leak may have started or try to see where the light shines through the roof.
3) Apply a roll of plastic tarp sheeting for a temporary fix.
Warning: be sure to wait until the weather has reached stable conditions, then you can attempt to fix your roof. Only do this if you're completely confident doing so and you have the appropriate equipment though.
One way to stop a roof leaking temporarily is to place a sheet of plastic tarp over the leaking area. It is advised to use more than you think you will need. You can secure the sheeting by nailing down the edges. This is a temporary fix but is a quick and simple solution for a roof leak while you wait for a full roof repair.
4) Get a professional to help
Roof leaks will very often require professional help even if you follow our above roof leak repair tips perfectly. Roof leaks are a tricky emergency which requires expert knowledge to fix and stop occurring again.
But this doesn't have to be an expensive cost. Roof leaks are covered by our Home Emergency Cover policy, which will only cost you £7.60 a month (£91.25 a year). If you have a roof leak which is causing internal damage, we will send a professional out to fix the damage for you. We will even set you up in a hotel overnight if the leak has made your home uninhabitable!
Home Emergency Cover provides you with peace of mind that we will be there if things go wrong. We know how to stop roof leaks and we will do it as soon as possible.
Find out more about our Home Emergency Cover here. If you'd like to get in touch with our friendly team, you can do so here. 
---
---