Infrastructure Investments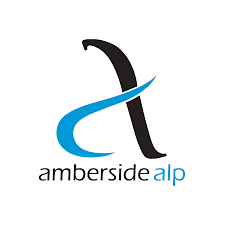 Understanding Infrastructure – Investing in Tomatoes
Direct lending continues to grow as an asset class, with the alternative finance market forecast to reach £500 billion globally by 2024. It's an asset class that can offer attractive yields, and also in the case of Amberside ALP, provide funding to help support high quality UK infrastructure projects at the £3m – £15m mark. These projects are significant sites, but not of a large enough scale for the banks and global lenders to get involved, presenting a gap in the market.
Infrastructure investments can often be more meaningful to investors as they tend to understand them. Whether they are solar plants creating energy, a GP surgery paid for by the government or a hydroponic glasshouse growing and selling tomatoes, they are understandable and provide a product or service that is needed, rather than some obscure piece of technology or financial engineering where the assets are something virtual, which isn't always as understandable for investors.
On the subject of tomatoes, a state of the art hydroponics glasshouse in Suffolk, financed by Amberside ALP investors, featured on BBC's the One Show on the 6th March (50 minutes 30 seconds in).
https://www.bbc.co.uk/iplayer/episode/m00031y2/the-one-show-06032019 – 50:31 onwards.
This glasshouse is said to be the most energy efficient in the country, and after the construction of phase 1 was completed in December 2018 the first tomato harvest was filmed on the 27th February. The tomatoes should already be on supermarket shelves as part of the 5 year contract that has been agreed with a major distributor. You can read more about this project in The Times and the Daily Mail.
Investment Opportunity
Investors still have the opportunity to invest in this exciting project via the Amberside ALP – Sterling Suffolk Only Bond – https://www.bestpricefs.co.uk/ambersidealp-crowd-bonds/, which is available with the best rate of interest in the market of 8.80% at Best Price FS, and has a maturity date of January 2022. The interest can be taken 6 monthly, or rolled up and paid out at maturity alongside the capital.
Risks
Please note capital is at risk, and the interest and capital repayment is not guaranteed. Investments in crowd bonds are not covered by the Financial Services Compensation Scheme.
https://www.bestpricefs.co.uk/ambersidealp-crowd-bonds/#risks
Investors and readers must be clear.  Identifying an investment opportunity is not to be seen as 'advice'.  Advice is always specific to an individual's needs, goals and risk capacity.
If you require advice, which comes at an increased cost, simply get in touch.
Happy growing and happy investing.
Best Price FS Team
Please follow and like us:
---
---