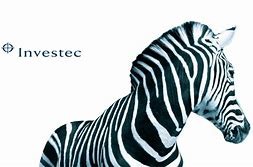 Despite difficult pricing conditions in the run up to the General Election, they are happy to have maintained most headline rates, as well as improving some of them.
Investec are also pleased to announce that they have extended the ISA Transfer Funds Receipt Deadline for all Plans going forward, which has been done off the back of feedback from customers, so hopefully this change will result in a smoother ISA transfer experience for investors.
Read on for more information on these changes, as well as a list of key dates and links to access the Plan literature.
Highlights from the new range:
FTSE 100 Income Deposit Plan 32 – Income rate has increased to 0.23% per month (2.76% per annum)
FTSE 100 Defensive 6 Year Deposit Plan 26 (Min Return version) – Maximum return has increased to 21% (3.50% per annum)
EVEN 30 Deposit Growth Plan 78 – Participation rate has increased to 220% of any growth in the Even 30.
FTSE 100 Defensive Income Plan 21 – Income rate has fallen to 1.22% per quarter (Option 1) and 1.63% per quarter (Option 2)
ISA Transfer Funds Receipt Extension – The deadline for existing ISA Managers to transfer investors' ISA funds has been extended to one week after the Start Date of all Plans (from one week before the Start Date).  This has been done to hopefully reduce the amount of late ISA transfers that Investec are forced to reject. Please note the deadline for receipt of ISA Transfer application forms remains unchanged.
#
Key Dates and Deadlines:
ISA transfer applications – 17 January 2020 (to allow for possible delays in the post Best Price FS request applications be received by 10 January 2020)
Direct and new ISA applications – 31 January 2020 (again, to allow for possible postal delays, Best Price FS request applications are received by 24 January 2020)
Start date – 10 February 2020
ISA Transfer Funds Receipt – 17 February 2020
Investec's current range of plans:
Deposit Plans
Growth and Income Plans
Capital protection and FSCS protected up to £85,000 (subject to eligibility)
3, 5- and 6-year terms available
Investment Plans
Growth and Income Plans
Partial capital protection
6- and 8-year terms available
  
To view the full range of plans available please click on the following link:
https://www.bestpricefs.co.uk/investec-structured-products/
Don't Forget the Risks
https://www.bestpricefs.co.uk/investec-structured-products/#risks
As with all forms of investment there are risks involved. These plans do not guarantee to repay the money invested. The potential returns of the plans and repaying the money invested are linked to the level of the stock market and also depend on the financial stability of the Issuer and Counterparty Bank.
The promotion of the plans does not constitute 'advice' to invest. Advice is always specific to an individual investor's circumstances and needs, following the process of 'know your customer', with the aim of ensuring that any product is suitable for an investor.
As always, the recommendation and common sense approach is to consider product solutions as a portfolio, never over-exposing oneself to a point of financial pain and suffering liquid or counterparty exposure.
At the Best Price FS price point (when combined with our smiley and helpful service) the Investec plans are certainly worthy of consideration for inclusion within investment portfolios.
Advice
Simply get in touch if you wish to receive regulated advice in relation to the 'suitability of the plans to meet your investment needs'.
Warmest Regards.
Richard and the Best Price FS Team
---
---