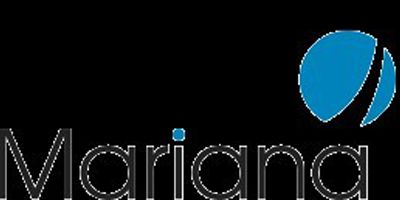 Investment Deadline 13th November – returns up to 13.47% pa  available with the Mariana 10:10 Plan
There is still a short amount of time left to take advantage of the current & 34th Issue of the Mariana 10:10 Plan. The strike date is the 15th November with an Investment deadline of the 13th, although we would ordinarily request receipt of applications by the 6th to allow time for posting but we can extend this by a few days if you wish to make an investment but only if you remit your monies electronically as the closing date for payments by cheque has passed.
Linked solely to the FTSE 100, which currently remains around the 7300 level, the opportunity to earn attractive returns should we face flat & uncertain markets going forward makes this an ideal diversification tool as part of many Investors' portfolios.
If we assume a start level of the FTSE 100 at Strike similar to where the market is at the moment (7300), then with Option 3 you can achieve returns of 13.47% p.a. with the need only for the Index at the second or any future anniversary to be at 7665 or above for this to happen. Alternatively use or combine with the Defensive Option 1 where ultimately from the same starting point a return of 8.2% p.a. can be achieved with the Index reducing over time as low as 6023 for the Kick Out/Autocall to happen. When the Plan Kicks Out/Autocalls all returns are of course accompanied by the full return of the original Invested Capital.
Remember, Option 1 enjoys the enviable track record of a 'perfect' back-test underpinning it. Quite simply from every possible start date since the inception of the FTSE 100 in January 1984 it would have always worked for Investors.
For full details of all the plans available with Mariana please click on the following link – https://www.bestpricefs.co.uk/mariana-capital-structured-products/
Don't Forget the Risks
https://www.bestpricefs.co.uk/mariana-capital-structured-products/#risks
As with all forms of investment there are risks involved.  Structured Investment Plans do not guarantee to repay the money invested. The potential returns of the plans and repaying the money invested are linked to the level of the stock market and also depend on the financial stability of the Issuer and Counterparty Bank.
The promotion of these plans does not constitute 'advice' to invest. Advice is always specific to an individual investor's circumstances and needs, following the process of 'know your customer', with the aim of ensuring that any product is suitable for an investor.
As always, the recommendation and common sense approach is to consider product solutions as a portfolio, never over-exposing oneself to a point of financial pain and suffering liquid or counterparty exposure.
As always, if you require advice simply get in touch.
We assure you of our best and focused attention at all times.
Warmest Regards.
Best Price FS Team
---
---