Brexit – Road to nowhere as "Judgement day" looms …. and "A tale of two Asset Managers" – Neil Woodford and Terry Smith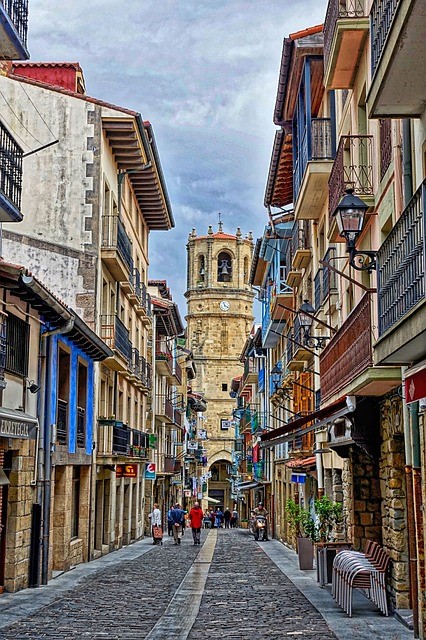 Investment markets and economic output are likely to remain suppressed until there is a "likely" outcome in relation to the Brexit position.  No-one has the foggiest idea if or when a "deal" will be done, so it seems that the investment markets and financial output will be driven by sentiment and "zig-zag" until the politics unfolds, where the latent potential of the markets may develop, based upon the current fundamentals, of low interest rates remaining, solid jobs numbers and strong corporate earnings.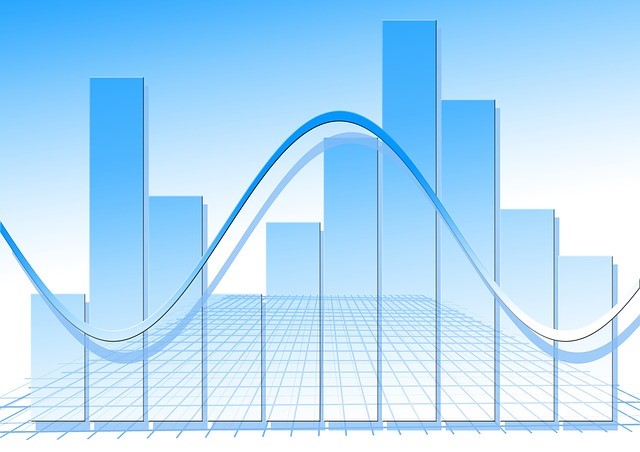 Last night Prime Minister May stated in a speech that the negotiations are at the "endgame" and the departure negotiations are "immensely difficult".  PM May received an ovation, based upon her strength, character and resilience when facing a near impossible job. If a deal is not agreed by Wednesday it is feared that there will be no time to organize an EU summit in November.
Boris Johnson in his newspaper column on Sunday suggests that a mutiny to Prime Minister May's chequers proposals is needed, where other Tory members of Parliament state that Parliament is gridlocked, so Bojo and his brother Joe Johnson (who resigned at the end of last week), although on opposed sides to Brexit are of the same view…… in relation to the chequers proposals being a bad deal.
The current Brexit proposals are not acceptable to a growing number, so the "road to paradise" (as the Talking Heads tune goes), is far from clear and time is running out to agree a "deal" ….
PM May's "chequers proposals" are hanging in the balance, with pressure from all sides, along with Europe clearly showing a united front with Barnier leading negotiations.  As Barnier stated last week, all member states have nationalists views, so unless "joined up thinking" is positioned in the negotiations, the UK is likely to run into a "no deal" Brexit – which could force a "Peoples vote" or indeed a General Election which could place the matter before the "people" once again with the same result! – hence the "road to nowhere" is an apt analogy!  Secretly it may be what the Europeans are wanting!
Sterling has receded today following the further cabinet disarray, so we must "hope" that a common-sense conclusion to Brexit, that is workable, develops in the days and week ahead.
Global Consumer Sentiment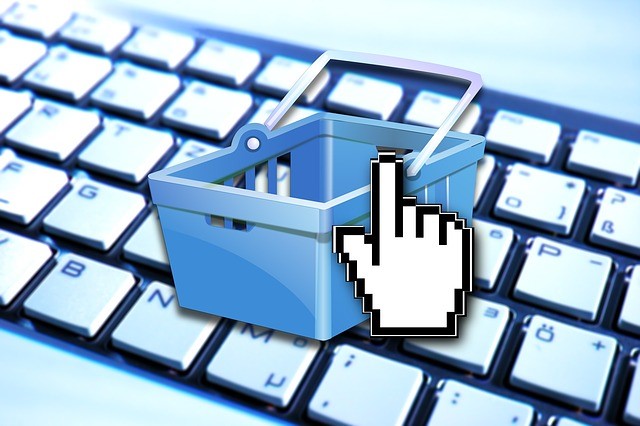 Figures announced by Alibaba's "singles day" sales event hit a record $30.7 Billion in one day, confirming the biggest shopping spree in history, so consumer sentiment is seen as remaining strong, based upon this bellwether of data for spending. This may lead to continued solid corporate earnings, and less of a consumer spending slowdown.
Single Day, also known as Double II is the world's biggest online sales date, outstripping Black Friday and Cyber Monday sales combined.
Oil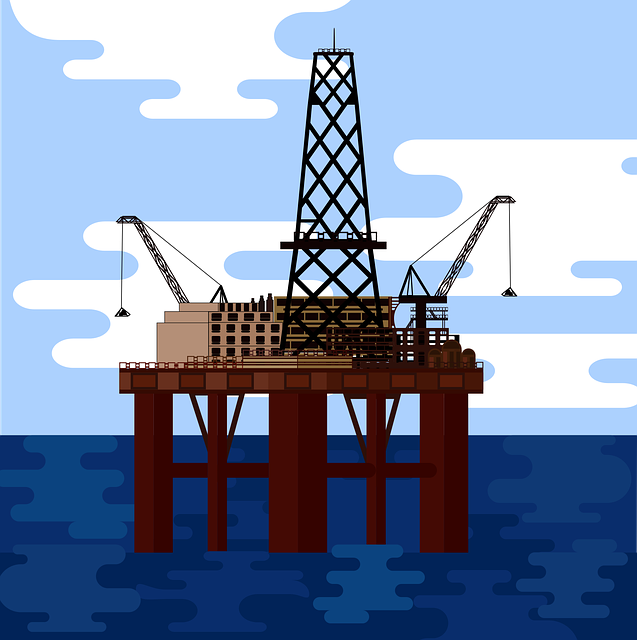 Bloomberg reported on the supply and demand manipulation of the oil price, which ensures the control of the price banding of oil is managed.  It has been reported that Saudi Arabi require the price to trade at between $75-85 per barrel, so supply management is the tool of focus currently.  Reducing supply is likely to support the price of oil at the level required by the Middle East to make the profit they require.
"A tale of two Asset Managers" Neil Woodford and Terry Smith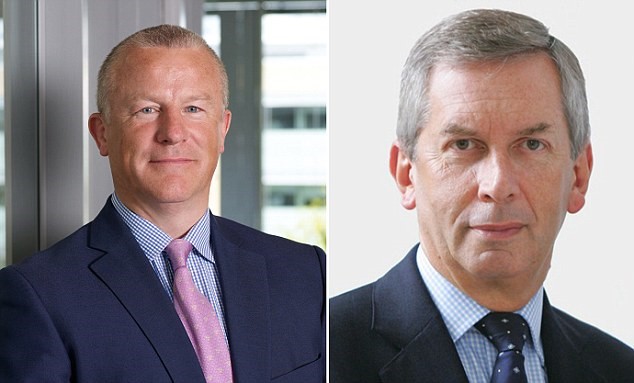 In an article written by Charles Younes (research manager of Financial Express) appearing in the November 8th issue of Financial Adviser; featuring the background and investment views of both Neil Woodford with his LF Woodford Asset Management vision, along with Terry Smith of Fundsmith and their perceived contrarian investment views, we thought we'd attach the article and provide a summary of the article.
Investment differences
Neil Woodford and Terry Smith's investment mandates are clearly very different, Terry Smith being a global equity investor, with Woodford focusing on UK companies mainly.  Fundsmith has always allocate around 10% of the assets under management to the UK equity market, whilst LF Woodford Equity Income fund has always invested 10% of the assets managed overseas – but there remains little stock crossover.  The funds are therefore considered as diversifiers, as they have generated "alpha" at different time periods to the rest of the market.  Both LF Woodford and Fundsmith share a preference for cashflow analysis over earnings.  The article is an interesting insight into the two mega stars of the Investment Management sectors. Well worth a read……
Woodford and Smith: A tale of two asset managers
By Charles Younes
In October 2016, the Jupiter Merlin team organised a conference in London to talk about successful investors.
Fund managers Neil Woodford and Terry Smith were invited as panellists to discuss their approach to stock picking, their sell discipline and their influences. Warren Buffett and Benjamin Graham were among the names quoted by both as influencers, as we might expect.
However, their debate highlighted significant differences in the application of their principles. Others have discerned the same differences – the Jupiter Merlin team sold their stakes in the Woodford Income Fund in 2017, while the Fundsmith Equity Fund has remained a key component of their growth portfolio.
Both Mr Smith and Mr Woodford have had extensive investment careers and have experienced many different market regimes since their careers began in the 1980s. Also, both have been at the forefront of industry transformation.
Key points
Neil Woodford and Terry Smith have many things in common, such as being contrarian investors
They have only held one stock in common, despite sharing a preference for cash flow analysis over earnings
Both generate alpha at different time periods to the rest of the market
Following the successful launch of Mr Smith's investment trust, the Smithson Investment Trust, it is perhaps useful to compare the two fund managers. In 2010, Mr Smith left brokerage company Tullett Prebon to establish Fundsmith; while Mr Woodford left asset manager Invesco Perpetual to launch Woodford Investment Management in 2014.
A new model 
Mr Smith and Mr Woodford share similar views on how to build a modern investment firm and both have launched their own boutiques, so they can stay focused on a single investment expertise. They are strongly opposed to large asset management companies, which attempt to diversify their revenues by asset classes, that is, diluting the expertise across too many desks with little interaction between them.
The organisation of their companies is concentrated around a single investment team, which is made up of a small group of analysts and portfolio managers – other functions could be easily outsourced. They also want to reduce the high fees associated with the active management industry. This is mainly achieved by cutting the costs of dealings and frequent trading. 
Mr Smith and Mr Woodford both believe in investing in a company for the long-term, which means the portfolio turnover can be reduced. Both consider the market to be inefficient as its participants are very much influenced by short-term changes in earnings and valuations. The fundamental value of a company can only be realised over a business cycle, irrespective of the short-term market fluctuations and economic conditions.
Mr Smith and Mr Woodford often describe themselves as "contrarian investors" because of their capacity to maintain a long-term holding in a company. In the event a profit warning is issued by a company, both fund managers are willing to maintain their faith in the prospects of a company if its potential intrinsic value remains intact.
Cash is king
Their shared desire to invest for the long-term is also the reason why they have the same preference for free cash flow analysis, and why they pay so little attention to earnings, which could be easily manipulated. It also explains why both managers adopt an absolute return approach to equity investment.
Their approach to stock picking only aims to identify companies that can grow their market capitalisation over time, irrespective of the market conditions. 
Unsurprisingly, both managers have always stayed away from cyclical industries such as energy and banks. It means that their company analysis aims to unveil the structural drivers of growth for a company.
They tend to buy businesses dominating their industries, with high barriers to entry.
They also interact and meet the company management team to understand how they will protect the structural advantages of the business, their strategic plan to grow the margins and their use of capital. 
These are the principles. But what about the practice? How many stocks do they have in common?
Using FE data over the past three years, we can only find one stock held by both: Imperial Tobacco (which was sold by Mr Smith at the end of 2017).
Although their investment mandates differ, with Mr Smith being a global equity investor, it does not fully explain the limited stock overlap.
Mr Smith has always allocated around 10 per cent of the assets to the UK equity market, while Mr Woodford has always invested 10 per cent of his assets overseas, but there is still no crossover.
Macro awareness
Although their stock picking is mainly driven by a fundamental bottom-up analysis of a company, Mr Smith and Mr Woodford differ in their understanding of the macro environment.
Mr Woodford takes the macroeconomic environment into consideration when analysing the long-term prospects of a company, while Mr Smith simply ignores it.
Contrary to Mr Smith, Mr Woodford also has a stronger valuation discipline, as he aims not to overpay for a company.
❝Mr Smith has never made industry bets – his allocation to industries has been steady since the launch of Fundsmith❞.
The assessment of the macroeconomic environment also helps him to understand why the share price for a company trades at a discount to its intrinsic value.
This valuation awareness goes some way to explaining the differences in the industry allocation between Mr Smith and Mr Woodford.
Let us take the example of UK house builders. Mr Woodford has recently allocated to this industry as valuations for the sector have become distressed since the UK's referendum to leave the EU.
Mr Woodford and his team analysed the free cash flow for those companies, and quickly concluded that the market has overreacted to that political event, thereby forecasting no growth in this industry, but he believes the UK's leading housebuilding companies still benefit from a structural imbalance between supply and demand. 
It also explains why these two managers have not out or under-performed their sector peers over the same time periods but add value in different time periods.
Our attribution analysis has highlighted that Mr Woodford's industry calls have helped his alpha generation over time. That was the case for example with the pharmaceuticals industry at the beginning of 2010s or staying away from banks around the time of the financial crisis.
Mr Smith has never made industry bets – his allocation to industries has been steady since the launch of Fundsmith with a preference for consumer-exposed (Reckitt, Diageo) and software and services (Amadeus, Microsoft) industries.
Smaller companies
The differences between Mr Smith and Mr Woodford extend to their approaches to portfolio construction. Mr Smith has always held a concentrated portfolio of 25 global multinational companies.
Mr Woodford has a higher number of holdings, with a long tail of smaller and unquoted companies. Unsurprisingly, Mr Smith has launched the Fundsmith Emerging Markets Trust, which aims to give investors exposure to consumer-exposed companies listed in emerging markets.
In contrast, Mr Woodford launched the Patient Capital Trust, as he aims to provide capital to disruptive early-stage and early-growth companies in the UK. 
With the launch of the Smithson Investment Trust, Mr Smith has realised the power of smaller companies to boost returns without adding risk, a technique that Mr Woodford has been using for years.
These two investors have always shared similar investment principles but have almost never shared the same holdings. 
Maybe their recent passion for smaller companies will finally bring them back together. 
Charles Younes is research manager of FE
Opportunities for long term investment
There are several quality product offerings that are likely to reward investors for taking a medium to longer term (6 year plus) view in relation to returns.  As always when constructing a Balanced – Risk adjusted investment portfolio, a mixture of assets and products are best used.  Our best of breed "best price" Structured Products and best price Structured Deposit plans could fit well with a well-balanced mix of star funds. Structure Products are generally "guided" to hold a maximum of 20% of an investor's holdings, with 10% exposed to one counter party.
Products such as Investec's Deposit Plan 81, with Tempo's Structured Product range may offer an investor a solid "risk adjusted" medium to longer term inflation beating growth and income return potential. (Please note – this is not to be seen as providing "advice".  Advice is always personal to the investor's needs).
Please note – Structured Products are "Capital at Risk Products" – whereas Structured Deposits are protected up to £85k by the FSCS.
Check out our Bestprice Structured Investment Products and Bestprice Structured Deposit offerings.  Always refer to the "Don't forget the risk" section.
If you need advice, simply get in touch, so the products can be tailored to meet your needs, following advice.
---
---