Investment Market Volatility increases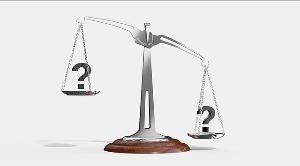 Global investment markets have recently suffered a further bout of volatility following the escalated threat of new US tariffs.
In an article written by Daniele Parlumbo and Ana Nicolaci da Costa of BBC News a summary of the position is provided.  Click to read the article: https://www.bbc.co.uk/news/business-48196495
Negotiations continue but risk assets have moved to a more 'risk off' sentiment based upon these recent developments.
POTUS Trump is clearly doing what he does best – expecting an easier negotiation 'win' on tariffs at the meeting which resumes today.  In the meantime, a more fearful view has returned.
Investment Markets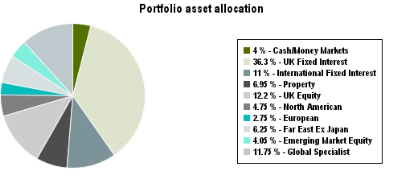 Risk always exists with investment risk assets, even in the most stable of political and economically strong times, which is why investors must always be reminded that investment market outcomes do not produce certainty, as capital and income from capital invested generally suffer from investment market volatility.
Our Risk Model Portfolios
An example of one of our Risk Models – Risk Model 4 on a scale of 1-10.
Our Risk Model Portfolios are constructed in order to deliver a risk outcome in line with the risk profile of our investors, so delivering to a risk mandate.
Nevertheless, during times of market distress our risk models suffer asset price reductions, although our performance, relative to the appropriate Benchmark Risk and peers, has been exceptional historically.  (We must always state that past performance is not a guide to the future – this is a regulatory requirement!).
I have recently been asked to comment on a number of articles that our investment clients have read, which talk of a major crash developing…..  No one can predict investment market outcomes – simple!  A crystal ball doesn't exist, so the objectives of the investor must always be the focus, which leads to questions such as:
i)  the time horizon for the investment?
ii)  The goal in terms of return for the investment?  (adjusted return, against cash and inflation considered) Target return?
iii)  Your capacity to suffer capital loss and income reduction?
Of course, there are many other aspects to consider, such as product wrapper for tax purposes, but the focus for investing must remain on the overall objectives of the investment and risk profile of the investor, so that 'suitable outcomes' are delivered.
Investment market timing is dangerous – rarely does anyone call the market before a big fall or strong growth is delivered, as sentiment and behaviour (in respect of economic and political factors) drive asset prices.
As I regularly say, at some point, a faulty watch/clock tells the correct time!
We remain focused and committed to holding a range of the best quality asset managers in a balance to fit with the suitability and volatility range acceptable to our investment clients.  Our selection of assets to be included in our portfolios are always carried out with detailed research and due diligence on an independent basis – meaning that there is no product or fund bias whatsoever.
No one can deliver perfection, we get close but strive to improve!  (please forgive the joke!)
The point and focus of this communication is to attract investors to the need to regularly reconsider their needs and goals, in line with their personal position, so that when deep bumps in the road appear the investment journey can continue without too much pain.
Market Updates
Can I attract you to a regular Market Update that we place on our website blog … https://www.bestpricefs.co.uk/blog/may-9th-market-updates/
The information is generally no more than a day or so old, not 'real time', which refers to economic and political news, along with providing major currency pairs data for Foreign Exchange (Money transfer) purposes.  The data is written by Godi.  The data must not be seen as providing advice.  Advice is always personal to an investor's needs.
https://www.bestpricefs.co.uk/app/foreign-exchange/
If you have any questions, concerns or require advice, simply get in touch.
Warmest Regards.
BestPrice FS 
Please follow and like us:
---
---