As adults we understand the importance of being in a strong financial position, and of 'saving for a rainy day'. We also know that it's important to start early, which is why a Junior ISA is such a good idea.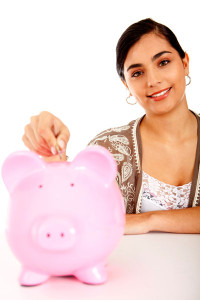 A Junior ISA allows you to save for your child's future, putting up to £3,720 a year into a tax-exempt account. When they reach the age of 18, your child is given access to money that they can use to get a head-start in life, whether they choose to buy their first house or to use the money to fund travelling, educational pursuits or starting a family of their own.
Who is eligible for a Junior ISA?

Junior ISAs are for anyone under the age of 18, as long as they don't already have a Child Trust Fund in their name.
How does a Junior ISA work?

You can contribute as much or as little as you like to your child's Junior ISA, from £10 a month upwards, until you reach the £3,720 annual limit. You'll need to make a larger lump sum payment of £100 to start the account, but can then follow it with monthly payments of £10 to £300 or vary your payments from month to month.
Once a child reaches the age of 18, they'll receive a tax-free lump sum to take into adulthood.
Who can put money into a Junior ISA?
Parents can put money into a Junior ISA for their child, but they're not the only ones that can. In fact, any adult can pay money into a Junior ISA whether they're a relative or simply a family friend. Typically aunts and uncles, grandparents and godparents tend to want to invest.
How can you apply for a Junior ISA?
It's easy to apply online for a Junior ISA, and to get it set up quickly. It takes minutes to fill in the form, and once a JISA is opened it's easy to pay money in and to pass the account details on to anyone else that might be interested in contributing to your son or daughter's future. All of the details are on our website, along with a link to apply online.
---
---