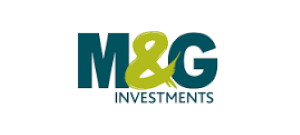 M&G Fund Suspension Update
M&G suspended dealing in the M&G Property Portfolio fund on 4 December.  We must confirm that we DO NOT HOLD the fund in our portfolios, but many investors will.
The £2.5 billion fund has suffered large redemptions so the decision was made by M&G to suspend the fund, which is an Open-Ended Investment Company (OEIC) – which should daily trade.
The FT Adviser covered the position this morning with the FCA promising to take action on illiquid assets within weeks.  Click the link to read the article: https://www.ftadviser.com/investments/2019/12/05/fca-promises-action-on-illiquid-assets-within-weeks/
Following the Woodford debacle, a further fund suspension of what should be a daily tradable fund is certainly not good so DIY investors who have little or no access to review/benchmarking tools could put themselves in danger.
Clearly, the fund management sector has scored an 'own goal' in relation to driving investors from self-select at scale.
As always, if you have an advice question simply get in touch.
Warm Regards.
Richard and the Best Price FS Team
---
---