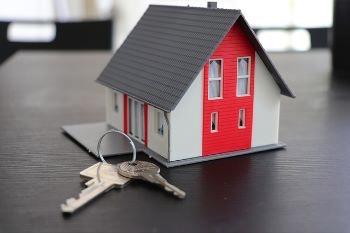 The lender Aldermore has found that women are more affected by barriers to home ownership than men, in a study of prospective house buyers.
Aldermore said differing attitudes to home buying between the sexes likely reflected the fact that women earned less than men on average.
The research found that 68 per cent of women saw the goal of buying a home as unachievable, compared to 57 per cent of men.
As well, 33 per cent of women think that saving for a deposit is the biggest obstacle to buying a home, compared to 20 per cent of men.
The study further revealed that women were less likely to rely on family support when buying a home.
And 38 per cent of women would not consider living with family to save for a deposit, compared to 28 per cent of men.
Further, 23 per cent of women would raise a deposit with help from family, compared to 28 per cent of men.
And 12 per cent of women expect help with a deposit from direct inheritance, as against 16 per cent of men.
Affordability challenge
However, even in view of the apparent challenges, 87 per cent of women aspired to buying a home compared to 71 per cent of men.
This was despite 26 per cent of women expecting not to apply for a first mortgage alone, compared to 39 per cent of men.
Sue Hayes, managing director, retail finance at Aldermore, said it was "concerning" to see how much more affected women were by barriers to home ownership compared to men.
"We need to address financial inequality in our society to help tackle gender disparities so that becoming a homeowner is achievable for all.
"House buying can be stressful and feel overwhelming. The industry needs to work together providing a straightforward process and removing hurdles for all first-time buyers," Hayes added.
The data was sourced from a nationally representative survey conducted by Opinium Research with a sample of 1,004 prospective house buyers.
Family support
Meanwhile, a YouGov (www.yougov.co.uk ) poll commissioned by Halifax showed that 43 per cent of those currently renting or living with family expected never to buy a property.
Among those currently renting, 29 per cent saw it as normal to do so for life.
The respondents aged 18 to 24 years tended to have a more positive outlook compared to those aged 35 to 44 years.
Among the younger group, 14 per cent viewed renting for life as normal and 57 per cent expected to buy a property one day.
This compared to the older cohort, of which 32 per cent saw lifelong renting as normal and 28 per cent believed they would one day buy a place.
Daunted by deposits
Mortgage affordability was identified as the most significant barrier to home ownership by 66 per cent of those yet to buy a home.
Saving for a deposit came in a close second at 64 per cent.
Further, 28 per cent expected financial support from family, 23 per cent were relying on direct inheritance and 45 per cent thought they would only manage to buy with a partner.
"The challenge of saving for a deposit may feel like a daunting or near-impossible task.
But there are options to help first-time buyers, including government schemes and family support mortgages," said Russell Galley, managing director at Halifax.
Advice and Support
Don't let this put you off though, getting quality, expert advice from a mortgage adviser can guide you through the affordability maze, for a no obligation conversation around your mortgage needs – simply click the link and complete the contact form, where we will be in touch to assist you –  https://www.bestpricefs.co.uk/mortgages/
Advice around affordability, making sure you have the mortgage and rate to suit your needs, is essential which is where we can assist existing borrowers, reviewing the whole mortgage market for the best rate for you.
Our Mortgage Team can also help you in any of the following areas:
Bridging Finance
Portfolio refinance
Older/retired clients
Interest only
High Income multiples
Adverse or credit issues
Ex-Pats
Complex income streams
Professional Landlords
Specialist Buy to let
Family assisted purchases
Limited Company Buy to let
Joing Borrower Sole Proprietor
Large loan amount
It's straightforward and relatively simple for us as advisers.
Warmest Regards.
Best Price FS Team
Source www.mortgagesolutions.co.uk
Unsubscribe from this list | Update your profile
2018 © Best Price Financial Services is authorised and regulated by the Financial Conduct Authority
(FCA No 615229).
This email was sent to sian.lewis@bestpricefs.co.uk
why did I get this?    unsubscribe from this list    update subscription preferences
*|LIST:ADDRESSLINE|*
---
---