People don't like thinking about their futures, and the inevitability of death. They'll come up with reasons to avoid taking out a life insurance policy, because it brings that inevitability to the front of their mind. It's a natural thing to do, but it's not beneficial to the loved ones that are left behind when the inevitable happens.
The two most common excuses people make for not buying life insurance are that it costs too much, and that they don't have time. Whilst these might have been acceptable in the past, the availability of online life insurance stops those arguments in their tracks.
Now, getting a life insurance quote can take as little as five minutes. You don't need to go anywhere. You can take out a policy quickly on your tablet, laptop or desktop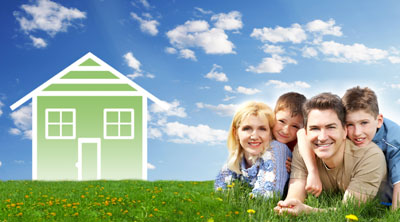 computer. It's never been easier to fill in a form, and set up your premium payments, to offer protection to your loved ones.
Online life insurance purchase also allows you to compare quotes and features, making sure that you not only get the best price but are also aware of what your policy covers. There are no sales techniques – you're free to look through your policy documents in your own time, without any pressure.
Buying an insurance policy online doesn't mean that you're instantly committed. You still have time to read your life insurance policy documents in paper form, once they're delivered to your house. If you find that you missed anything, or have changed your mind, then it's easy to cancel your policy.
Having life cover is one of the best gifts you can buy for the people you care about. It ensures that, upon your death, they receive the financial support they need. How you designate that money is entirely up to you, and should be clearly laid out in your will. You can give all of the money to immediate dependents, or to your spouse. You can set aside money to cover the long-term accommodation and care of your pets, or to pay for services that will make life easier for those left behind. Your life insurance can be used to cover your funeral costs, or to fund a charity or group that you set up or supported during your life.
Your online life insurance quotes will be provided after just a few basic questions. Once you've chosen a provider, there will usually be a slightly longer form that asks a few questions about your health and lifestyle. In most cases, this form won't affect the quote you've been offered. In some cases, any risks that show up when you fill in this form will raise the price of your premium. You'll receive a final quote at the end, and if you choose to accept it then all you'll need to do is provide your payment details.
Best Price Financial Services can provide you with all the best life insurance quotes, without commission to increase the price. As insurance brokers they work with all major life
---
---