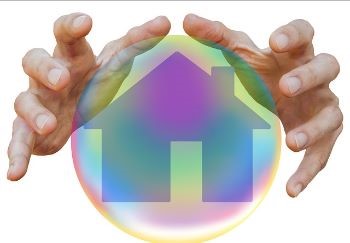 Paymentshield Building and Contents Home Insurance Cover

Best Price FS have worked to develop the 5 Star Defaqto Rated Home Insurance policy as a "Quote and Buy" Buildings and Contents Home Insurance Policy via our website.
You can now gather a quote and purchase QUALITY Home Insurance Cover online.
We are sure that this QUALITY policy cannot be purchased at a lower cost via any distributor in the UK, thus producing more savings for our clients and customers.
Take another look at a previous article we produced in relation to the Paymentshield Buildings and Contents Home Insurance product – https://www.bestpricefs.co.uk/blog/home-insurance-buildings-contents-cover/
To gather a "Quote" and "Buy" the product simply click on the link and follow the "Quote and Buy" journey – https://www.bestpricefs.co.uk/home-insurance/ 

Major Benefits of the 5 Star Defaqto Rated Buildings and Contents policy with Paymentshield
5 Star Defaqto Rated Policy – Star Ratings help you instantly understand where a product sits in the market based on the quality and comprehensiveness of the features and benefits it offers.
UK based call centre
Paymentshield have a panel of industry recognised insurers to find you the best premium now and for the lifetime of the policy (Legal & General, RSA, Zurich, LV, AXA, Geo, UK General and Prestige)

Auto Re-broke – to make sure you get a great premium next year we search through our panel of underwriters to find the cheapest premium, meaning you don't have to shop around.
No adjustment fees
No cancellation fees
No upfront fees (if monthly payments are selected)
Buildings Cover as standard:
Blanket cover so you don't have to specify the rebuild value.
Standard accidental damage for accidental breakage of glass, ceramic hobs or sanitary fittings (bathroom furniture), accidental breakage of underground drains and pipes, accidental damage to cables and underground tanks.
Trace and access is covered up to £5,000 – will pay for the cost of removing and replacing any part of the buildings to find and repair the source of any water or oil escaping from tanks, pipes, equipment or fixed heating system in the buildings.
Alternative accommodation up to 20% of the sum insured £100,000 – additional accommodation expenses incurred by your household until your home is restored to normal living conditions including costs for any pets living with you.
Repairs guaranteed for 12 months.
Contents Cover as standard:
Contents items are replaced new for old
Standard level of accidental damage – accidental breakage of mirrors, ceramic hobs in free standing cookers or glass which forms part of your contents, also accidental damage to televisions, video and audio installations, computer equipment, games consoles and to any aerials or satellite dishes within the home.
Loss or damage to contents in the open within the grounds of your home up to £1,000 (garden furniture etc).
Replacement of locks – Paymentshield will pay for the replacement of the lock mechanism or, at their option, they will change the locks in the event of accidental loss or theft of the keys to the external doors of your home.
Business equipment is covered if you work from home.
Student belongings – contents away from the home while in full time education up to £5,000.
Theft from an outbuilding is covered up to £3,000.
Take a look at the Defaqto Comparison Tool so you can meaningfully compare cover benefits with cost of cover –
https://www.paymentshieldadvisers.co.uk/compare?utm_source=navigation&utm_medium=internal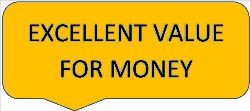 Putting the benefits of the Paymentshield online Building and Contents Home Insurance Cover together with Best Price FS produces excellent value for money and benefits all from the comfort of your electronic device, be it Desktop, Laptop or Phone…
Quote and Buy Now in order to gather QUALITY 5 Star Defaqto Rated Home Insurance Cover at the best price online in the UK –  https://www.bestpricefs.co.uk/home-insurance/
Best Price FS Team
---
---