2019 –

the start of the year is a good time to review your finances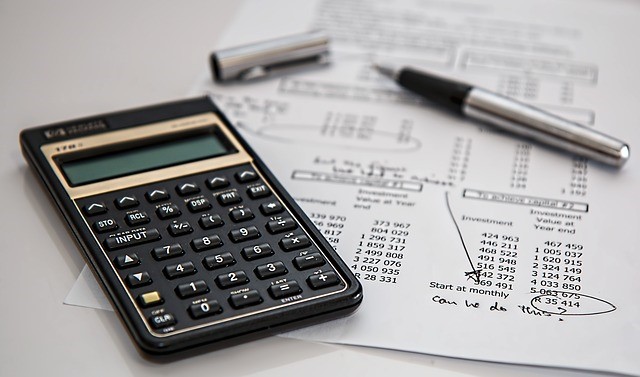 The start of a new year has historically been a good time to review your financial position – some people make New Year Resolutions to do so – and sometimes break the promise to themselves within weeks!
The Christmas break is a time of reflection for businesses and individuals, as the new Year approaches so, if you haven't considered your position as yet, hopefully this note will prompt you to do so…
The end of the Tax year is only months away so don't forget to use your valuable allowances; as the Tax Office says, "use it, or lose it"!
You have worked hard to provide for yourself and family, it's important that your hard earned money is not further attacked by the system of tax we suffer in the UK.
Starting Point – prepare a budget and review it…..
The starting point is to prepare a budget… It doesn't need to be full of 'what ifs' – which, from experience, often create apathy with our clients. A budget is a financial 'track to run on' which needs thought but mostly honesty with the costs you suffer (and enjoy spending). It is a descaled process of what many of our clients do in business, but for some reason many put off producing a simple overview that enables a 'financial plan' to be constructed.
For some of our clients a full 'cashflow' plan is needed, for most a straightforward budget will suffice.
We don't want to be too cliched by saying such things as 'zero tolerance' with expenditure as this rarely works in this world we live in, but it makes sense to cut out waste and invest what is not wasted……
To make life easy, attached is a budget planner… there are fewer excuses now to delay preparing your budget….
Monthly_Family_Budget_Planner (1)
You must note, it is essential to measure your budget against the reality of your life costs so that the surplus can be used in line with your financial plan.
If you don't stay 'on track' your financial plan is likely to require amending which could be financially painful if a drastic change is required, breaking a plan and requiring access to a product when the markets are 'doing their worst'! Having sufficient liquid capital is essential to protect against such an event ……
Financial Advice
Often 'Financial Advice' is sought when an individual or company/entity knows there is action required, such as investing capital for growth and/or income, or saving towards supporting one's retirement income. Financial planning is a process of every day life, which needs an initial conclusion and ongoing monitoring to ensure the plan remains 'on track'.
Good financial advice involves generational planning/succession planning
At Best Price FS we provide advice to a number of family generations, protecting asset values from Inheritance Tax and often educating children and grandchildren on how to be best prepared for 'life's unknowns' and dramas…. while building a secure financial future.
It is often great to see grandchildren building a plan so, should an illness arise, they are secure, or worse, should a serious illness or death arise, the plans made leave dependants protected financially.
As a guide, I thought we would put together a 'track to run on' – the text book "Hierarchy of financial needs…."
Source – London School of Finance (previously IFS)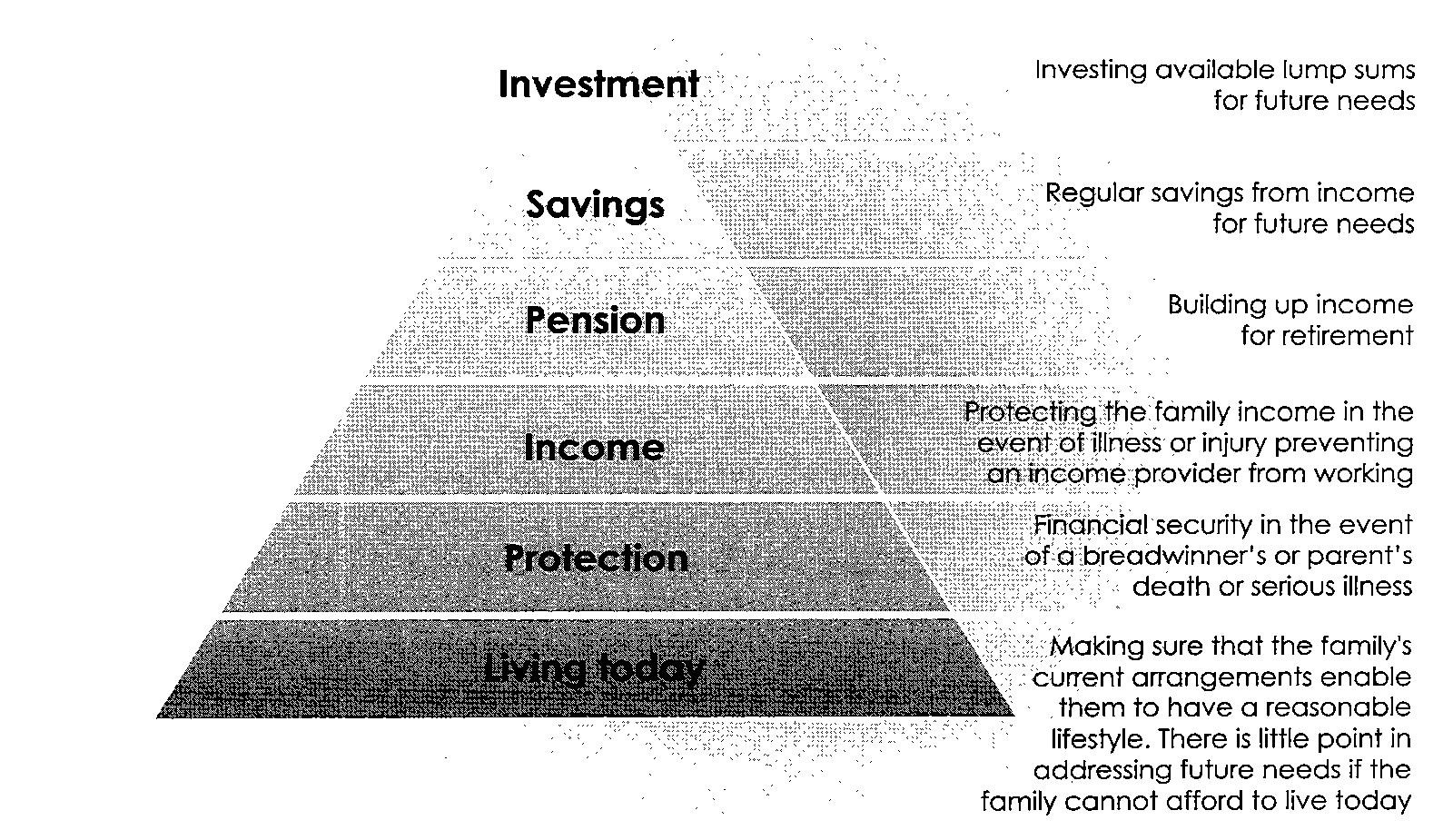 Clearly, the priorities are different to individuals/families at the various stages of their lives. Protection is normally the priority to younger families, along with building Pensions and Savings for the future, out of surplus income to their expenditure.
Capital Investment and the focus on income from Pension Plans (drawdown) is normally the focus of individuals moving towards or at retirement.
At Best Price FS we extend our services across the spectrum of age ranges to offer advice and product purchase at the best price. We are sure that our quality and costs are market leading on a national basis. Best Price FS has built a business model which enables a wide audience (nationally) to purchase many products on line at low cost, while also gaining access to the best quality product offerings at low cost, gathering regulated financial advice.
Once a client's financial position has been assessed, where their objectives are established, focusing on their needs and priorities (reviewing their attitude to risk; risk tolerance, risk objectives and capacity to suffer loss) a plan can be established, making sure that the products selected (on an independent basis) are suitable to meet the individual's needs.
Financial Products
Financial products can often be complex, so we get our 'hands dirty', getting 'under the bonnet' of the investment/pensions advice or insurance product to make sure that the plan is fit for purpose and reflecting the need of the client. This takes time and often experience.
Guarantee
We guarantee our clients and customers exceptional value, although we cannot guarantee investment outcomes and returns – no one can… as past performance is no guide to the future.
Make the start of the New Year a time to set your financial goals…. if you haven't already done so….
We attach a link to a Morningstar article that explains why goal based financial planning is here to stay;
How to set Financial Goals
The link below expands on 'How to set financial goals'
http://www.morningstar.co.uk/uk/news/172644/how-to-set-financial-goals.aspx?ut=3
There are many goals listed in a 'master list' of goalsetting; from the start of a 'career path' goals evolve from:
buying a house … to
starting a business … to
taking a dream vacation …
leading to being able to retire early and ultimately financial independence… helping and supporting loved ones financially and, of course, emotionally and practically; developing into funding medical care and leaving an inheritance… Best Price FS are best placed to support and provide advice.
Best Price FS provide services and expertise to financial plan from the 'cradle to the grave' and beyond for the generations to come.
If you would like our support, with extended family, or wish to review your position, simply get in touch.
We are committed to providing the service you require….
Our Coverage Services Area: Swansea, Cardiff, Bridgend, Port Talbot, South Wales, West Wales, Newport, Porthcawl, Mid Wales
Best Price FS – 'your one stop financial shop'.
Best Price FS Team
Please follow and like us:
---
---