The week ahead………….. European Elections, gauging the rise and power of populism, providing further clarity to UK political parties in relation to Brexit.
Newsflow returns to Brexit
Now that Manchester City have secured the domestic treble and hold the 4 domestic titles and the Game of Thrones (GoT) ends tonight – no spoilers provided; the media focus returns to Brexit.

Tuesday – Mark Carney delivers his testimony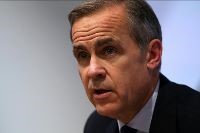 Wednesday – Mario Draghi speaks in relation to ECB matters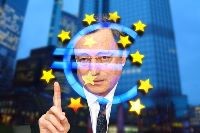 Commerzbank AGM

Thursday – Deutsche Bank AGM

European Elections – Thursday to Sunday
Brexit remains the focus of UK politics with today's headlines : Operation Stop Boris – https://apple.news/AibjJkCovRpqyTl1dXU4-CQ
Polls expect The Brexit Party to benefit from the Brexit mess…  currency volatility is set to remain and increase this week and beyond.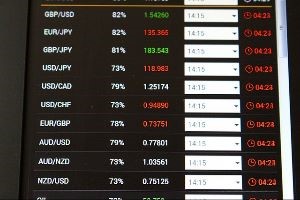 Note: we have a solution for currency trades – click to view previous currency blogs below –
https://www.bestpricefs.co.uk/blog/foreign-exchange-money-transfer-service/ and
https://www.bestpricefs.co.uk/blog/our-new-foreign-exchange-money-transfer-service/
New York Times Columnist – Steven Erianger – writes about the 'European elections will gauge the power of populism' –  https://www.nytimes.com/2019/05/19/world/europe/european-parliament-elections-populists.html
A good news story
Billionaire philanthropist, Robert Smith, confirms his intention to wipe out student debts at Morehouse College in Atlanta.  View the article from Sky News –
https://apple.news/AzWx6RYhZRDSGCyCDpkCPmg
Not so good news for Huawei
Top US Tech Companies begin to cut off vital Huawei supplies – view the article from Bloomberg
https://apple.news/AJl5NMBlyQLO17ksy5-7B8g
Product Development
We are developing Tax Planning products for our website, such as VCTs and EIS products.  The good news will be that our Best Price FS vision will deliver quality products at the best price, offering products on a non-advised basis where possible.  (The distribution method will be controlled by the product manufacturer).  Where advice is required we will provide advice consultancy at the best price available in the UK.
Bestpricefs – online investment and insurance – "A single stop financial shop"
Visit our website and read our blogs @ https://www.bestpricefs.co.uk/blog/
As always, if you have advice needs, simply get in touch.
Best Regards.
Best Price FS Team
Please follow and like us:
---
---