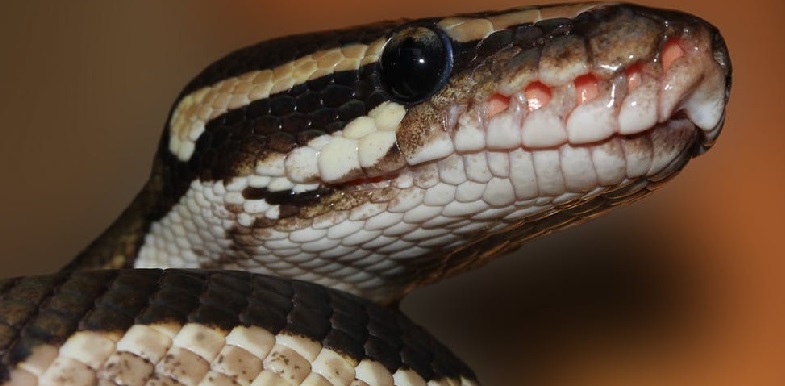 When would finding a python in your toilet NOT constitute an emergency?
You've probably never asked yourself that question. But if you asked Mrs Cowell of Southend in Essex, her response would probably be 'never' – hardly surprising since her five-year-old son was recently left 'shocked and frantic' after he discovered a 3ft long baby royal python lurking in their toilet bowl!
However, she'd be wrong – well, according to the terms of most home emergency insurance policies. She might be right (check the policy wording!) if it was the only toilet in the home (and on the assumption that the residents wouldn't be keen on using the toilet if there was a snake in the bottom of it), but if there was another functioning toilet at the premises then this wouldn't be classed as an emergency. Also, we're not sure what the response would be from the insurance company when they received a call asking for emergency assistance for an unusable toilet due to the presence of a snake clogging up the U-bend. We suspect most of the contracted plumbers on their list would be a bit reluctant to take on that job! But there are Oakland County toilet unclogging service that will come out and help you.
As it happens, Mrs Cowell showed great presence of mind and called a local pet shop that specialises in reptiles. They sent an experienced snake handler to retrieve the python, and it was a happy ending all round. Mrs Cowell got her loo back, the python suffered no long-term ill effects, and after the wave of publicity regarding the event on social media, Reggie the snake was re-united with his delighted owner, Mr Tim Yardley, who had lost Reggie during a house move.
Now, as the nights start drawing in and the temperature slowly begins to drop, many of us will start thinking about ensuring our warmth and comfort during the winter months and will shop around for a home emergency policy. There are lots out there, but it's important to ensure that the policy you choose provides the level of cover that you need. Here at Best Price FS, our home emergency policy offers quality, comprehensive cover for just £91.25 with no excess and including pest infestations, with the exception of protected species such as bats and bees. This makes our policy the best value home emergency policy available in the UK. Check out how we compare on the table below.
| Provider | Best Price FS | Captain Cover | The AA | British Gas |
| --- | --- | --- | --- | --- |
| Boiler Cover |  ✓ | ✓ |  ✓ |  ✓ |
| Boiler Service |  ✖ |  ✖ |  ✖ |  ✓ |
| Pest Control |  ✓ |  ✓ |  ✓ |  ✖ |
| Cover per Claim | £1,000 | £1,000 | Unlimited | Unlimited |
| Claim No. Limit | Unlimited | Unlimited | Unlimited | Unlimited |
| Annual Price | £91.25 | £156 | £251.75 | £283.38 |
Correct as of 23rd March 2016. Prices from some providers based on a 4-bedroom detached home. Rates from Best Price FS do not vary and are fixed at the same market-beating price.
However, one word of warning: if the emergency with your toilet, regardless of whether or not you have another functioning one in the home, is that you have a snake living in it, and you don't happen to have a reptile specialist to hand, then a call to the RSPCA might be a wise first port of call before calling your home emergency provider!
Buy home emergency cover online from Best Price FS >
---
---