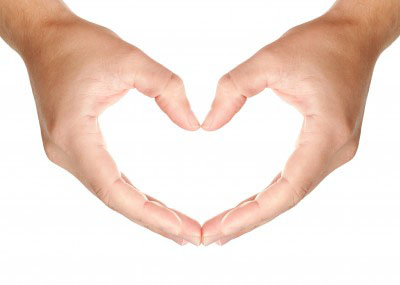 A life insurance policy offers financial protection for your loved ones in the event of your death. It's an important purchase especially if you have children, or a partner or other dependent with financial commitments that they would struggle to meet without your support.
Despite its importance, life insurance can be confusing. Here are ten life insurance myths:
1. Critical Illness Policies are the same as Terminal Illness Benefits…
If you're covered by a critical illness policy, then a serious illness such as a stroke or cancer will result in a payout. Terminal illness cover only pays out when you have been told how long you can expect to live, and the prognosis isn't good.
2. Single people don't need life insurance…
Even if you don't have dependents, you may have bills and expenses that relatives would have to cover if anything happened to you.
3. Life insurance is expensive…
Many healthy young individuals put off buying life insurance online or through a qualified financial adviser because they think they should live for decades more. Nobody can be sure. Take out a policy in your early 20s, with good health, and you can pay less than £10 a month for peace of mind. Premiums increase as you age.
4. It makes more sense to save elsewhere…
Imagine that you're 25 years old, and want cover until you're 75. You could get £150,000 of cover for as little as £150-200 per year. If you died aged 30, your family would receive the £150,000 they need to secure their future. If you'd been saving your money elsewhere, they would have access to just £1,000. Life cover policies don't last forever, and if you're lucky enough to live to 76 then you lose £10,000 in this case, but the losses for those left behind are much greater if you die without a policy.
5. As an ex-smoker, I'll have to pay a fortune…
Most life insurance companies only want to know if you're a current smoker, or have smoked within the last 12 months. Stay smoke-free for a year, and you'll get the same premium as an equivalent non-smoker.
6. I don't contribute an income, so I don't need to be covered…
If you're a stay-at-home parent, you might not contribute financially. Yet, if you died, your son or daughter would need care in your absence. It may be that they go to a childminder, that a nanny is hired or that your partner is forced to give up work or to reduce their hours. Your life insurance cover could reduce the financial impact.
7. My policy won't pay out…
People don't always trust insurance companies, but where home insurance and car insurance might come with loopholes, if you've been honest in your application then there are no loopholes with life insurance. If you're dead, an insurance company can't argue that you're not.
8. There are too many restrictions…
How your life insurance policy is used, once the money has been claimed, is entirely up to you. If you don't have dependents, then you can leave the money to an important charity or support a sibling, friend or godchild.
9. I'm already ill. It's too late.
If you suffer from a long-term illness, or a disability, then you may still able to be able to get cover. In most cases, you'll simply pay a higher premium if your condition has an effect on your life expectancy.
10. I don't have time…
You can have life insurance cover in just half hour or less. If you don't have time to spare half hour, think how your family will cope when you're gone.
Best Price Financial Services can get you the best online quotes, for a £20 fee and absolutely no commission. You can even pay for your policy online. The process is quick, and you can sleep tonight knowing that your loved ones are protected from the financial impact of your death.
---
---