Trump/Trade and Economic Outlook
FTSE 100 7220.01 (+0.79%) @ 11.37 am
FTAS 3960.79 (+0.80%)
Dow Jones 25324.99 (-2.38%) Yesterday's close (13.5.19)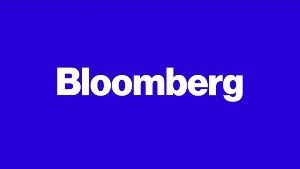 Following the burst of increased investment market volatility, driven mainly by The White House policy on trade with China, we though we would attract your attention to an interview on Bloomberg a little earlier with John Williams – President of the Federal Reserve Bank of New York, who is regarded as a leading Global Economist.
The interview is certainly worth watching – click the link to watch the interview:
https://www.bloomberg.com/news/videos/2019-05-14/fed-s-williams-says-higher-tariffs-will-impact-growth-inflation-video
John Williams stated "The economy is in a good place – we're seeing solid economic growth, really good job gains, very low unemployment and inflation a little below target – but we're in a pretty good place".
The focus of governance for Central Banks is to produce low unemployment and price stability. Earlier still on Bloomberg, Erik Nielson – Group Chief Economist at Unicredit Group stated "The Banking Industry is fine. Fundamentally things remain in good shape – it's a full steam economy".
Both Williams and Nielson confirmed concerns in relation to sentiment, driven by trade, although reinforced the need to focus on the medium to long term.
We should all be aware that when the US sneezes the global investment markets catch a cold so context of the US policies must be considered and contextualised.
Volatility is always a major factor when making investment decisions so investors must be positioned in risk models, in line with their personal circumstances, using quality assets.
At Best Price FS we make sure that the assets we use within our Risk Models are 'quality assets', using detailed research and due diligence in making the investment selections.
The views provided in this note are personal and not to be seen as 'advice' in nature. If you have an advice need, simply get in touch.
Warmest Regards.
Richard and the Best Price FS Team
Please follow and like us:
---
---