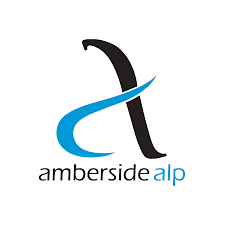 Investing in the current climate could be deemed a bit of a minefield. Markets globally have been volatile, helped along the way with Brexit woes, political unrest, and the threats of trade wars to name but a few. However, not all products are correlated to these events, and this only serves to reinforce the message for diversification of investments within a portfolio, particularly given that uninvested cash is likely losing money in real terms in the current low interest rate environment, when considered against its 'foe' – inflation. .
Crowd bonds are one such investment that can provide an alternative source of income, with returns that are not correlated to markets. Simply put, they are debt finance instruments that issue loans in return for a regular interest payment. There are many types available – diversified/single company and secured/unsecured so it is important to understand how the funds are being used.
Amberside ALP
Amberside ALP have a range of secured crowd bonds that are giving investors a strong rate of return for financing infrastructure projects that are genuine, tangible assets. Amberside ALP will always take security over a borrowers assets, typically on a first charge basis.  https://www.bestpricefs.co.uk/blog/amberside-alp-crowd-bonds/ 
For example, one of the projects being financed is a large glasshouse in Suffolk that is growing tomatoes hydroponically (without soil). These will be premium tomatoes, with the glasshouse allowing the experienced growers to control every aspect of the environment (temperature, CO2 levels, humidity etc) to ensure a high quality and consistency of crop.
Phase 1 construction is now complete, meaning a lot of the construction risk has now been mitigated, and the first plants were planted in mid-December. The first crop is due to be picked in February 2019, with all tomatoes grown being sold under a 5 year contract to a major UK distributor. Have a look at this LinkedIn article to see some pictures of the tomatoes going in to the glasshouse in December.
The Sterling Suffolk project features across all 4 Amberside ALP bonds listed on the Best Price FS site and remember, thanks to our fee give up, you will secure the best rates possible via our website.
https://www.bestpricefs.co.uk/ambersidealp-crowd-bonds/

In conclusion
You will not gain access to this investment product at a lower cost via any distributor, or directly, at present.
Please note capital is at risk and you may not get back what you invest. Please familiarise yourself with the risk warnings on our website before investing.
Amberside Alp products are being distributed without  'advice' via our website so no responsibility for 'suitability' is taken by Best Price Financial Services, you must be sure that the products invested are in line with your needs and risk views.
Investing sensibly requires diversity of investment to asset classes, sectors, geographies.  Considerations of liquidity and market risk should be thought about prior to investing.  Never put all your 'eggs in one basket'.
At Best Price FS (BPFS) we are striving to deliver a range of quality investments, pension and insurance products to a national audience at the Best Price.
We are happy to be challenged on quality and price, as we are sure that we deliver to our customers on cost and service with both non-advised product purchase (transactions) and advice services, as required.
Check out our website in full – https://www.bestpricefs.co.uk/
Best Price FS Team
Please follow and like us:
---
---