With a volatile market and the FTSE 100 sitting in almost exactly the same spot it was 10 years ago, is it time that private investors started looking to popular culture to build their pot?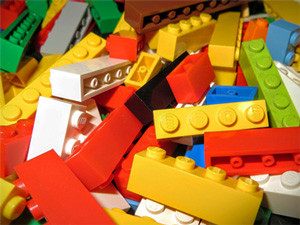 A great case study for just this was published by the Telegraph in December of last year, which examined the astounding growth in value of Lego kept in good condition. This value has been in part created by ends to production, with prices for discontinued sets sky-rocketing in the second-hand market.
However, it's been new releases and rebirths of old franchises which have brought the best returns for would-be investors, and perhaps the most striking rise of all has been in Star Wars-themed sets. The seventh episode in the series was released in December 2015, and the eager anticipation seems to have only added to the franchise's value…
Building Wealth, Brick-by-Brick
For example, this Death Star II model, with an original retail price of £250, is now selling for a staggering £1,026. Purchasing this piece during its original production in 2005, your investment would by now have seen a Compound Annual Growth Rate* of 13.7%. Compare this to the 5-year performance of all FTSE share indices, with returns at just 5.4% per annum, and the idea of investing in Lego doesn't seem all that doolally after all.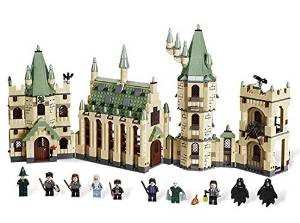 Harry Potter Lego has followed a similar trend in the build up to this year's release of Fantastic Beasts and Where to Find Them, the first film of what could be many more set in the wider Harry Potter universe. Just take this Hogwarts Castle – originally retailing at £102.99 in 2010, the cheapest "new" will set you back £474, and even boxed sets in "like new" condition are going for £350.
Considering the product's 6-year lifetime, this lower price still represents a Compound Annual Growth Rate of 22.62% – not bad for a box of plastic bricks. And with a few months still to go until the film's release, it's not unreasonable to think that these sets will only increase in value.
*Compound Annual Growth Rate shows the change in value of an investment on a compound basis over a set period of years. Of course, this doesn't accurately show any large fluctuations in value, but the measure is useful for smoothing out the progress of an investment on an annual basis.
Double-0 Investments
In a similar vein, the latest series of James Bond films have renewed interest in Ian Fleming's publications. Casino Royale (2006) was the first film to feature Daniel Craig as 007, and it was reported by the Telegraph last year that one particularly rare copy of the movie's original book – sold for £22,000 in 2002 – fetched an enormous £50,000 in 2013.
Other copies may command sizeable price tags if kept in their original dust jackets, so if you have any ageing Bond books in your possession then be sure to inspect the inside cover – all first editions were published by Jonathan Cape in London, and will note when they were first published. If the publication date matches up to the book's first year of release then you may have in your possession a very valuable volume indeed!
Vinyl Value
So as we've seen, entertainment topics in the public eye really can affect the value of even everyday items. The unfortunate and early passing of David Bowie last month provides yet another example of this, and renewed public interest has led to his final album becoming his first US number one, albeit posthumously.
The event has also brought Bowie's wider discography to the fore, most notably with this collection of 5 limited edition LPs, available on eBay. These items were fairly valuable at the time of production – Tim over at Big Earz Music, the eBay store selling the collection, estimates a price in the region of £8 per item, or £24 when inflation is taken into account. However, the artist's death, coupled with a renewed interest in vinyl records over the past few years, has meant that this original purchase of around £120 could now fetch an astounding £800 as a collection – over 6.5 times its initial value.
The Takeaway
So, just like traditional methods, these examples of more interesting investments show that timing really is key. For most people, collectible items like these will be objects sought for the simple pleasure of owning them. However, with a little bit of knowledge and a fair bit of foresight, buying and selling at the right time could provide some fantastic returns on your relics, records, and everyday objects. So scour the attic and comb through the cupboards – who knows what treasures you may turn up. And even if there's not much going of any great value, a sentimental saunter down memory lane may make it all worth the time anyway.
Whilst we can't guarantee that our investments will see you flying high as the Starman himself, our range of Structured Products offer a great option for investors with any attitude to risk. With a variety of options available, we offer these fixed investments at just a 0.3% arrangement fee – the cheapest percentage rate in the UK. Visit Structured Products to find out more.Visit Structured Products
Please follow and like us:
---
---