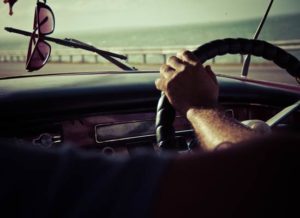 Despite the Brexit, many of us will still be visiting the continent this summer, so if you're planning on driving in Europe, then read this quick guide.
From parking puzzles to bother with breathalysers, Best Price FS are here to help clarify some of the stranger laws of our continental cousins.
1. Don't drink and drive. No really, don't – Cyprus
It's against the law to eat or drink anything whilst driving in Cyprus. This may seem a fairly understandable rule – after all, we're not all as well-coordinated as Mr Bean. However, when you consider that average temperatures around Nicosia, the largest city on the island, reach a high of 37 degrees Celsius in July, it seems slightly absurd that a quick sip of water whilst on-the-go may see you being pulled by the police. Either way though,
it's still the law, so if you're feeling hungry or thirsty then take a break – an offence like this can leave you with a fine of €85 and up to 4 points on your licence.
2. There is a light that never goes out – Scandinavia
Throughout Finland, Norway, Sweden and Denmark, it's a legal requirement to have your headlights on at all times of the day. Not using them can lead to an on-the-spot fine if you're stopped by the police, so stick to the law and leave your dipped headlights on whilst driving throughout this area of the world.
This law may be owing to the longer stretches of darkness experienced in the northernmost reaches of this part of the world; Tromsø, for example, is one of the more populated cities in the far north of Norway, and experiences a whole 60 days of darkness in the depths of winter. This then explains why Scandinavian-designed cars, such as Volvos, are made so that the headlights are always on, regardless of the time of day.
3. Breathalyser bother – France
When driving in France, the law states that you must always carry a valid breathalyser in your car. The breathalyser has to be unused, with the French "NF" mark of quality certification. Single-use ones have just a 12-month period of validity, meaning you'll have to stay on top of this apparently essential part of your car kit.
However, the strangest thing of all about this law is that there is no actual penalty that can be imposed if you're caught without a breathalyser. This is since an announcement in 2013, in which the original €11 fine was postponed indefinitely. So, effectively, whilst it may be against the law to travel without a breathalyser in your car, the police can't penalise you for not carrying one. C'est la vie!
4. Off-roading outlawed – Iceland
Throughout Iceland, it is illegal to drive your vehicle off-road unless in a clearly-marked area. As one of the more sensible laws on this list, this one is in place to protect the country's flora and fauna, which is particularly vulnerable due to the country's harsh weather conditions. The vegetation in Iceland takes a long time to grow, and is very easily damaged by vehicles – in moss-covered areas, tyre marks left by 4x4s can last half a century.
The Icelandic government have therefore made it against the law to take your vehicle off-road, unless you're in an area marked clearly as okay for this purpose, or if there is a significant layer of ice and snow covering the ground.
Contravention of this law can lead to a significant fine, although this doesn't seem to be a money-making scheme for the government, but rather one that's designed to preserve iceland's untouched beauty; with just over 3 people per square kilometre, it's the 10th least densely-populated country or territory in the world.
5. Parking puzzles – Spain
In most major cities around Spain, there'll be regulations on parking which are tied to the day of the month. In some areas, parking may only be allowed on one side of the road for the days 1st to the 15th, with this swapping for the latter half of the month.
Similar but even more complex rules apply for one-way streets – on even-numbered days of the month, you're only permitted to park on the side of the road where the houses have even numbers, and the opposite for odd-numbered days. Unnecessarily complex, if you're in doubt about the rules on the day then just follow the lead of the locals, as contravening this law will see your vehicle being towed, with a fine on top for your troubles.
Driving in Europe
These are just some of the peculiar rules you may come across while driving in Europe, but wherever you do choose to go, make sure to stick to the laws. If you're worried about an accident or a breakdown abroad, then Best Price Financial Services can help. Their Motor Legal Protection helps drivers reclaim their uninsured losses after an accident, and cover is available throughout Europe. If you suffer a breakdown, then European Breakdown Cover from Best Price FS can get you back on the road and to your destination, with onward travel included as standard.
---
---