England, Wales, Northern Ireland and the Republic of Ireland have all made it through to the 2016 UEFA European Championship this summer (sorry, Scotland).
The tournament opens with France's inaugural match against Romania (10th June), and many of the more stalwart supporters in our midst will be making the trip to France to show their colours.
To help them out, Best Price FS have put together a Euro 2016 driving guide for fans taking to the wheel to reach our neighbouring shores. There are also a few more tips to keep in mind whilst driving all over Europe. The following advice will make sure you get to the game on time, all while staying safe and legal on France's roads.
Prepare your vehicle
Do the usual: check your tyre pressure and tread, top up the oil, everything that's needed to make sure your car is to a safe standard. You'll also need to display a GB sticker (supporters flag optional) or you could face an on-the-spot fine. French laws also require you to adjust your headlamps for driving on the right-hand side of the road so you don't 'dazzle' oncoming drivers. Headlamp converters are widely available, but read this forum for are a few novel, cost-cutting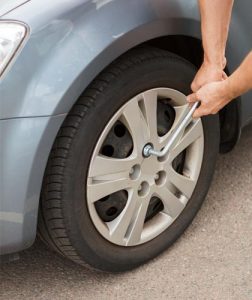 alternatives.
An in-car checklist is also really important, so make sure you've got everything together before you travel. In France and many other countries, it's required that you carry spare headlamp bulbs, as well as a hi-vis jacket and a warning triangle in your car in case there is an accident or you break down. It's also a legal requirement to carry a breathalyser, although there is no enforceable penalty in place if you don't do this.
If you're venturing into nearby countries, it's recommended that you carry a first-aid kit – this is actually a legal requirement in Austria. It's also best to keep a car 'tool-kit' so you're prepared if you have an accident and need to wait for assistance. This kit can include a fire extinguisher, torch, blanket, and jack and wheel removal tools, which can be extremely handy when you're on the move.
Get your paperwork together
You'll of course need your passport, and if you're the driver then make sure to take your full valid driving licence. Keep your vehicle registration documents and insurance certificates in your car too – these are compulsory when driving in France, and you could face a fine if you don't have them to hand. It's useful to keep a note of where you plan to stay, along with booking confirmations, references, and emergency contact numbers just in case. Oh, and don't forget those tickets…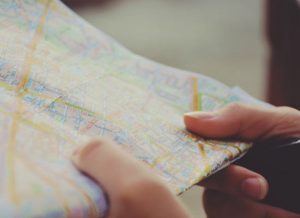 Know where you're going
Plan your journey and use a sat-nav or your smartphone to set out your route. Most French cities discourage driving in urban areas, so don't use a car for city sightseeing. Make sure you are aware of the towns and cities that have low-emission zones, where your car must meet a certain emission standard to enter.
Overall, it's better to use public transport when getting round the more urbanised areas, and there'll be passes available, depending on the area you're staying in. See the image for each of the 10 stadium venues to be used in the 2016 Euros.
Get covered
It goes without saying that you should consider travel insurance if you're making anything more than a weekend getaway. However, if you're planning on having a few drinks – as is the right of any travelling fan – be aware that some policies may exclude claims for injury or damage that are alcohol-related.
You can also get a free European Health Insurance Card for reduced or free medical care, but be wary that there have been reports of hospitals not accepting them in some European countries, such as Greece, Spain and Portugal. For this reason, it makes sense to take out travel insurance too, ensuring that you're covered for other potential issues – like losing your passport or money.
Stay safe
Your main priority whilst travelling should be getting there and back safely. Always be vigilant when travelling and take precautions – keep your passport and mobile phone on you at all times, and never leave valuables in your vehicle.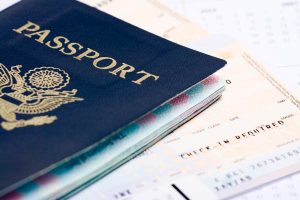 If you're unfortunate enough to be involved in an accident, call the European emergency contact number on 112, then ring your insurance provider. Obtain the other driver's details and take pictures of all vehicles involved. If the accident isn't your fault but you're left with extra bills to pay afterwards, such as a missed ferry crossing, then a legal expenses policy can help you reclaim these losses from the other person's insurer, throughout Europe. Find out more about Motor Legal Protection here.
If you break down, contact your Breakdown Cover provider. Assistance should arrive to repair your car at the roadside, but if it can't be repaired at the scene, it will be transported to an approved repairer. You should then get onward travel to your destination.
Take a break
You may be aiming to make the journey all in one go, but with unfamiliar road signs to read and even the tricky job of staying on the right side of the road, driving in Europe will demand even greater attention of you. Therefore, it's best to take regular breaks to rest and stay safe. It may add a few hours on to your journey, but it's more important to rest so you can remain alert and avoid accidents.
Obey the laws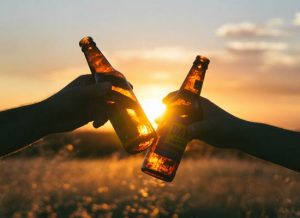 Although it's not awfully different to Britain, the rest of Europe does have slightly different rules and regulations for driving. The legal blood-alcohol level is lower on the continent, with some countries such as the Czech Republic and Hungary having a zero-alcohol policy when driving. The limit in France is 50mg of alcohol per 100ml of blood, which compares to 80mg in most of the UK (Scotland sets a limit of 50mg). However, for drivers with less than three years experience on the road, a limit of just 20mg of alcohol per 100ml of blood is used.
Make sure to also obey speed limits and keep an eye out for speed cameras – since 2012, it's been illegal to use a device such as a sat-nav to alert you of the locations of speed cameras. Overall, attempting to resolve a driving offence in a foreign language or broken English is never easy, so it's better to be safe than sorry.
Keep the change
Many countries across Europe operate toll roads, so save plenty of loose change in the correct currency to pay for tolls. If you use the free expressways, you may periodically encounter heavy traffic, so although toll roads can add up – it can cost €80 to get from Paris to the French Riviera – you'll save time and mileage. This is especially important if you're behind schedule and need to be there in time for the game.
In any trip abroad, your priority should always be to have fun and to stay safe. This Euro 2016 driving guide from Best Price FS has been designed to help you do that, and we hope you enjoy following your team in France this summer. Keep up-to-date with our blog for more great tips on driving abroad and saving money.
---
---