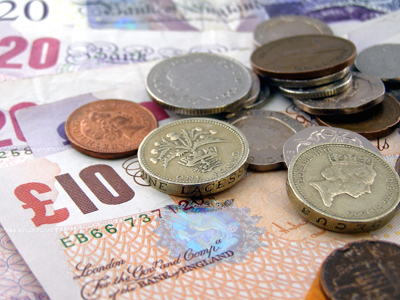 An income protection insurance policy is one of the most important. Policies pay out when you're unable to work, due to an illness or an injury. You'll receive the money that you need to pay the bills and to keep food on the table, because the expenses don't stop when you can't do your job.
Unfortunately, less than 10% of households have income protection insurance. Here are ten income protection myths that might be stopping you from committing to a policy:
1. Income protection policies don't pay out…
The truth is that more than 90% of policies pay out when required. Those that don't are usually void because of inaccurate information being provided during the application process. Be honest about your health, and you'll find that the policy pays when you need it.
2. Income protection insurance is expensive…
Income protection insurance policies can start from as little as 30p per day, for total peace of mind. You can make your premiums cheaper by extending the deferral period – the amount of time between a claim being made and the money being paid out.
3. I won't need income protection…
We all like to think that it won't happen to us, but the truth is that more than 20% of people suffer from a severe illness or injury during their working career. Stroke, cancer and heart attacks can take us by surprise, and unfortunately are increasingly common.
4. I'm covered by benefits…
If you rely on statutory sick pay and other benefits, then you'll likely find that you'll be paid no more than £400 a month. For most people, that's not even enough to cover the rent or mortgage. Income protection policies pay up to 75% of your usual income, giving you plenty of money for essential bills.
5. Income protection is the same as PPI…
Payment Protection Insurance is not the same as Income Protection Insurance. Income protection insurance pays a percentage of your income in the event that you're unable to work, and is a long-term solution with the option of cover right up until retirement age. You can pay a set premium, and you get 'Own Occupation' cover which pays out if you're unable to do your specific job. Payment protection insurance is different. The terms are shorter, prices are reviewed annually and you get 'Suited Occupation' cover which means that your provider might not pay out if they consider you to be capable of doing another job.
6. I don't need income protection, because I have critical illness cover…
Critical illness cover is a similar type of insurance, but is in place only for very serious illness including cancer and heart attacks. Income protection insurance covers a wider range of illnesses, and also covers injuries so that a broken arm that stops you from typing doesn't leave you out of money whilst you're out of the office.
7. I'm self-employed. I can't get income protection insurance…
Self-employed people can get income protection insurance. If your income is variable, then you may wish to regularly review your own policy in order to make sure that you're covered for the amount of money need.
8. It takes too long to apply…
Buying an income protection insurance policy can take less than half an hour, thanks to online income protection quotes and web-based application forms.
---
---