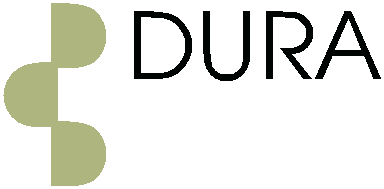 Structured Investment Products. Following on from a volatile end to 2018, the beginning of 2019 seems to be following suit. There is a lot of uncertainty globally and movements are reflecting this.  We can expect more volatility…..
However, investors still have investment needs regardless of the wider market noise and before we all hide our money underneath the beds and batten down the hatches there are still some compelling investments to be had in a somewhat volatile market.
The hunt for yield (income) is an ever pressing problem faced by investors and especially investors who are in/approaching pensionable age where they have a need for income. We are often asked about products that offer a high probability of generating income yet offering defensive barriers to capital.
Due to consumer demand Dura Capital have issued a number of income plans. There recent launch however may be worth giving a few moments to look at. The FTSE100 index has fell significantly from 2018 highs and a product where the FTSE100 can fall up to an additional 25% from where we are today and still pay a generous level of income is quite compelling.
We believe that income products like this offer a partial solution to a very real problem investors are facing. We have chosen to highlight this product as it currently offers the highest coupon on the market for a FTSE100 only structure that is issued from a large global systemic bank, this being Credit Suisse (A rated by S & P). Counterparty is something that we have spoken about on multiple occasions and is the first thing that should be reviewed when looking at structured investments as regardless of how good a product looks if the issuer defaults any product features become irrelevant.
Dura Capitals' Credit Suisse FTSE 100 Quarterly Income Autocall Plan 21
Headline Potential return of 1.65% per quarter.
Dura Capital have issued 21 public plans since launching early in 2018 offering different levels of return to suit different investor needs.  Although income products typical offer less eye catching coupons than those of auto call type products we feel that income products can for the right client offer a suitable investment opportunity.
As always, investment is best carried out using a wide spread of assets and products, with a focus on 'concentration risk' so a failure of a product does not create major impact to an investor's financial position.
Dura Capital do have alternative investments available via the Best Price website;
https://www.bestpricefs.co.uk/dura-capital-structured-products/
Don't forget the Risks
We must make it clear to potential investors that this article is not 'Advice', financial advice is always a personal recommendation applicable to an individual or company's financial position. This communication is for information only.  Investments rise and fall, and past performance is not a guide to future performance.  Always refer to the 'Don't forget the risks' section on our Structured Product page; https://www.bestpricefs.co.uk/investec-structured-products/#risks.
Best Price Advice
If you would like to receive 'advice' in relation to a product's suitability to meet with your needs, simply get in touch.  We provide a suitability conclusion for a price of 1.5% of the intended investable value, subject to a minimum fee of £300.
We know that the value offered is exceptional, based on the quality and process of advice, when combined with the cost, from the research we carry out.  Challenge us… we are sure you will like what you experience.
Best Wishes.
Best Price FS Team
Please follow and like us:
---
---