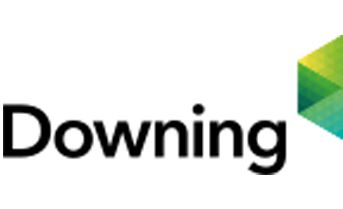 Why do they exist?
Since the 2008 crisis, the country, and in particular our small to medium sized businesses, have been starved of credit. This has little to do with their credit profiles as the banks were very willing to lend to them before they had their wings clipped by the regulator.
A few things have happened that have led to the credit taps being turned off – as mentioned, the banks have retreated primarily due to their requirement to hold an increased amount of capital against the loans they make. This has meant that opportunities came about for companies using technology to disintermediate the traditional lenders and widen the market. In turn it opened new investment opportunities as the technology allowed investors to lend directly to businesses and individuals.
So, not only did these new forms of finance open up the credit pipeline to borrowers, but it also provided a new investment class, commonly known as Crowd Bonds.
Downing's story
Downing LLP is a 32-year-old investment manager that has been arranging investments traditionally in the tax-efficient space, such as EIS, VCT and IHT, and therefore has relationships with a vast array of companies across several sectors, such as care homes, property, the leisure industry and renewable energy.
Many of these companies will come through the fund-raising cycle from early stage all the way to maturity (allowing them to raise finance in the public markets) having been supported by Downing.
As discussed above due to having expensive business models such as bank branches, large staff numbers and legacy systems, banks have found it hard to fit this form of lending into their business models. Companies such as Downing LLP take advantage of this gap in the market and uses its experience to assess these companies and arrange debt financing for them.
How can they fit into my investment life?
A Downing Bond offers the investor fixed interest over a defined period secured against fixed assets, in other words the stuff that you can kick!
Click on the following link to read previous articles in relation to Downing Crowd Bonds – https://www.bestpricefs.co.uk/blog/crowd-bonds/
So, what does that mean? If you are an investor in a Downing Bond, your investment has the security of the value of the assets that the borrower has.  For example, within Downing Development Finance there are 17 loans secured on a first-charge basis that make up the Group's £38 million loan portfolio, and therefore as an investor in one of these bonds, you can be confident that there is a substantial amount of security in case of a default on the loan.
So, Downing Bonds offer various terms, various returns from various sectors. Downing offer different products to suit different investor's needs, using the same rigour and underwriting techniques over the last 30 years of investing and operating in this space.
Downing have partnered with Best Price Financial Services to offer our bonds to their customers.  Take a look at our current offers. The registration process is straightforward to becoming an investor. We look forward to welcoming you onto the Downing platform.
https://www.bestpricefs.co.uk/downing-crowd-bonds/
The terms available for Downing's Products are the best price available in the UK.  Capital is at risk and returns are not guaranteed.
Investment in Crown Bonds is not covered by the Financial Services Compensation Scheme.  Investors must be clear, identifying an investment opportunity must not be seen as 'advice'.  Advice is always specific to an individual's needs, goals and risk capacity.  If you require advice, simply get in touch.
If you wish to invest in a specific Crown Bond you can do this at the best price, online, via our website.
Best Wishes.
Best Price FS Team
Please follow and like us:
---
---