A
Application
This a declaration of information made by a person who is applying for policy, product or service. Applications can often be paper based or web based, i.e. where you apply for a product online.
Assurance
Life insurance is a contract between the policy provider and the applicant, whereby the insurer agrees to pay a sum of money when the policy owner dies.
B
Beneficiary
This title is given to the person who will receive the payout if the person whose life is insured dies during the term of the policy.
C
Cover
The sum assured provided by your insurance policy.
Critical Illness Insurance
This is an insurance policy that pays a sum of money upon diagnosis of a specified illness or event. This type of policy is often combined with Life Insurance due to the competitive price of a combined product.
Examples of covered illnesses are:
Angioplasty
Alzheimer's disease
Coma
Heart Bypass Surgery
Kidney Failure
Liver Failure
Invasive Forms of Cancer
Multiple Sclerosis
Parkinson's disease
Serious Heart Attacks
Strokes
Third Degree Burns
D
Decline
This is where an insurer refuses cover for an individual due to information disclosed
Decreasing Term Insurance
This is suitable for people with repayment mortgages, where the amount of cover will reduce in line with the outstanding debt on the mortgage. Premiums will remain the same throughout the term of the policy.
Dependant
An individual who relies on you for financial support.
Disability Cover
Disability Cover provides the applicant with a lump sum if you suffer from conditions or illnesses leading to disability.
E
Estate
Refers to the property, money and possessions of a person.
Exclusions
Things that your insurance provider will not cover.
F
Family Income Benefit
This is one of the least expensive forms of life insurance and differs from most other types of cover in that it pays out an annual income until the end of the policy rather than a lump sum.They are especially attractive to policy holders with families and can be arranged as an add-on to a term life insurance or as standalone insurance.
G
Guaranteed Premiums
This means the premiums payable in relation to an insurance policy will not change during the term of the policy
I
Increasing Term Assurance
Also known as increasing benefit this is a way to compensate for the adverse effects of inflation over the term of the insurance by increasing the benefits of the plan yearly inline with inflation. No medical checks are required.
Indexation
Index-linking allows your premiums and the sum assured to be increased in line with the Retail Price Index (RPI).
Inheritance Tax
A form of tax that is paid on a person's estate when they die or the assets are transferred.
J
Joint Policy
Two people are insured on the same policy and pays out on the first death. After this the policy expires.
K
Key features document (KFD)
Important information about the insurance policy that you're buying. It describes the main aspects of the product, such as any additional benefits or exclusions.
L
Level Term Assurance
This is the most commonly used form of life insurance, and is suitable for people with an interest only mortgage. The policy pays a fixed and guaranteed lump sum should the insured person die at any time during the policy term. Premiums can either be fixed and guaranteed throughout the policy term or reviewable at predetermined intervals.
Life Cover
This type of policy will only pay out upon death and or in certain circumstances when a terminal illness is diagnosed.
Life Insurance
Life insurance is insurance for you and your family's peace of mind. It's a protection and financial stability policy that helps beneficiaries financially after the policy holder dies. Life insurance is very beneficial in terms of providing security for your family, protecting your home mortgage, and covering funeral costs or your children's university or college fees.
Life Assurance
Life Assurance is a policy that pays out a lump sum in the event of death. Life Assurance used to refer to a policy that retained value such as an endowment or whole of life policy, now however it is more likely to refer to a life or term insurance policy that has no value at the end.
M
Minimum Protected Account
An additional benefit offered by some providers, for an extra premium, this option can top your cover back up to your original sum assured after a claim, giving you extra reassurance that you'll have more cover in place should you need it again.
Mortgage Protection Assurance
This is a form of life assurance intended to ensure that your mortgage is paid fully in the event that you died before you had had the opportunity to pay it off. This type of insurance is also linked to decreasing term insurance.
N
Non Disclosure
This refers to a person not declaring required information on an application form for an insurance policy. This is normally an issue for underwritten policies such as Life Insurance and Critical Illness. With many insurance policies, you will complete an application form in which it is your duty to answer all questions truthfully and disclose any information relevant that is requested. If information is omitted, i.e. not disclosed, it could mean that a policy would not pay out in the event of a claim.
P
Premium
The amount your insurer requires you to pay for insurance cover made either monthly or annually.
Q
Quotation
This is an illustration that provides details about an insurance policy. Often this includes the amount of cover, policy length or term, premium and any other relevant information to the proposed insurance plan.
An example of information provided on a Life Insurance Quotation is:
Premium of policy, usually monthly or annually.
Name, age, smoker status, gender, occupation of the applicant(s).
Policy term.
Sum assured.
Company and cover details.
The cost of advice or setting up the policy.
R
Renewable Term Assurance
Typically short term cover that gives the policy holder an option to renew the insurance at its expiry date and continue without having to provide a medical report, the normal term period is 5-10 years.
Reviewable Premium
This is a term which specifies that insurance premiums will be reviewed at pre-determined times from a policy start date. Normally insurers will review premiums every five years however some companies do review them annually.
With reviewable premiums, your payments may increase, stay the same or decrease after the company makes the review. Most insurance companies will review their premiums based on the number of future claims and their costs for reinsuring policies.
Risk
Used to describe the chance of the life insured making a claim. This is assessed using your current health, age, occupation, lifestyle, sex and family medical history.
S
Severity
Payments made on severity pay out between 10-100% of the sum assured depending on the stage of the illness.
Single Policy
Where only one person is insured on a policy.
Sum Assured
The amount that will be paid to you in the event of a successful claim on a whole of life, level or decreasing policy, or a monthly or annual amount for a Family Income Benefit policy.
T
Term
The length of time you are insured for.
Term Insurance
Life insurance for a set term which will pay out a tax free lump sum in the event of the death of the policy holder.
Terminal Illness Benefit
Normally included at no extra cost, a payment is made in the event that the policy holder is diagnosed with a terminal illness within the term of the insurance. Not to be confused with critical illness cover, this benefit only pays out if you have less than 12 months to live. Terminal illness benefit does not normally apply in the last 18 months of the policy.
Total and Permanent Disability
Most critical illness policies will offer total and permanent disability cover which gives protection in the form of a lump sum payment if the policy holder suffers a total and permanent disability during the policies term.
Trust
A Trust is a method of putting your life insurance policy aside to ensure the money goes to the people you want in the event of your death. If the policy isn't owned under trust it automatically becomes part of your estate and will therefore become exposed to inheritance tax before the remainder is paid to beneficiaries.
U
Unemployment Cover
If you lose your job through redundancy, Unemployment Cover provides you with an income for up to two years; or alternatively if you are self-employed and your business goes into liquidation.
Underwriting
This is the process conducted by insurance companies, whereby the applicant is assessed to determine and evaluate their level of risk. Underwriting often looks at medical conditions, occupation, hazardous pursuits and activities, abroad travel and existing policies. This information allows underwriters to determine if the applicant will be accepted for their desired policy and if so whether they represent a high risk to the company meaning that they are accepted with a higher premium, i.e. on special terms.
W
Waiver of Premium
This can be offered as an additional benefit to your insurance policy that provides continued life insurance coverage without further premium payments if you become unable to meet your premiums due to injury, sickness or unemployment.
Whole Of Life
Whole of Life Insurance, as the name suggests, provides life insurance cover for the whole of your life rather than a fixed term. This policy type guarantees a lump sum payout when the policy holder dies at whatever time that may be as long as premiums are maintained. Typically, the premiums for this type of policy will be higher than for term insurance for this reason.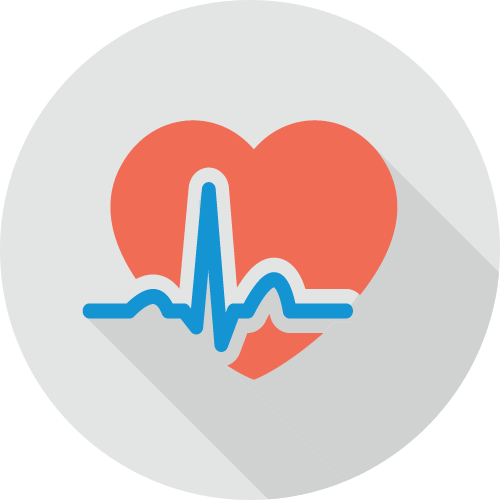 Get a Life Insurance Quote
Safeguard your family's financial future with life cover - we're cheaper than comparison sites
Compare quotes