How long should my policy last?
This will depend on your individual circumstances and requirements. We all want the best for our families, and if you have young ones you will want to ensure their financial security. In this case, a policy that paid out until they left home would best suit you. Similarly, if you have a 25 year mortgage, cover to last that period would be ideal. It's important to think about what you want your policy to provide for before making your decision.
Choosing the right amount of cover
The amount of cover necessary varies from person to person, and so we've outlined the main points to consider when determining how much life insurance you require, or your sum assured.
When calculating this figure, it is advisable to consider firstly the balance of any outstanding debts that you would want paid off. This could include your mortgage, credit cards, or any other loans that you may have. Potential future financial obligations, such as university fees, money for a wedding or a deposit for a house, should also be taken into account.
In addition, it is important not to disregard how much money your dependants would need for everyday expenses. These could include educational fees or utility and food bills, and these outgoings should be incorporated into your cover. An often-cited figure for the minimum level of cover is 10 times your annual salary, but depending on how much needs to be covered, this may vary. It is important to note that as your assured sum increases, so will the price of your monthly premium. Therefore, be sure it's an affordable amount to pay.
Prior to purchasing cover, it's important to check with your employer to see if you have a death in service benefit. If so, the pay-out you would get from this will affect how much life insurance cover you require. Note that a reduction in your assured sum will lower the price of your monthly premium.
Finally, don't dismiss purchasing life cover for a stay at home partner on the basis that they aren't providing an income. Consider what it would cost to outsource the tasks that would need to be done that you couldn't manage yourself whilst also juggling a job. For example, employing a cleaner, gardener, or paying for childcare could amount to a few hundred pounds a month. With no life insurance policy, would you be able to cover these extra costs out of your salary?
Ultimately, your aim is to provide enough money so that, in your absence, the financial stability and security of your loved ones is guaranteed.
Fixed vs. Reviewable Premiums
While we offer many policies with fixed premiums, reviewable policies are an option. Typically, these policies charge lower rates initially compared to fixed premiums. However, your circumstances will be reassessed after a period of time, usually every 5 to 10 years, and after a review, you may find that your premiums increase. This is most common if you have had an illness since the last review. So, if you would prefer to eliminate any nasty surprises in your monthly payments, then a fixed premium will guarantee no changes throughout the lifetime of the policy.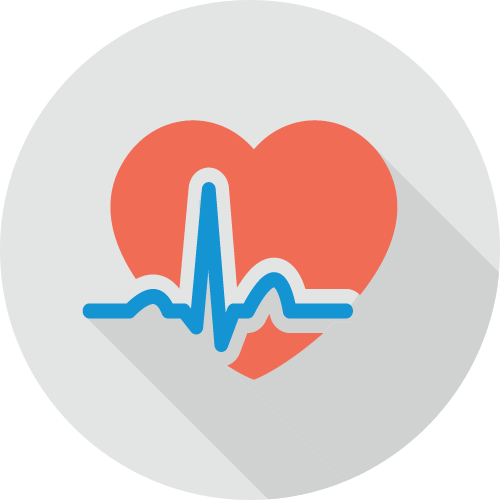 Get a Life Insurance Quote
Safeguard your family's financial future with life cover - we're cheaper than comparison sites
Compare quotes