Get a quote for the best value pet insurance in the UK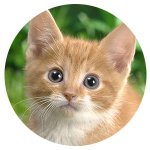 Fill out the following form and we'll return a number of pet insurance quotations from a range of the leading pet insurance companies in the UK
To give you the most accurate quote for the best pet insurance please answer each question accurately. Any incorrect information provided could result in a claim not being paid or may affect the cover provided. Pre-existing conditions are not covered.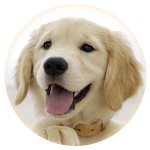 Getting a quotation is simple. Just fill in our short, online best pet insurance quotation form with a few details about yourself and your pet, and within minutes we will return multiple insurance quotes.
Not all pet insurance policies are the same, of course, so when you compare quotes it's important to make sure you pick the one that is right for your pet and remember to check what's included in the specific policy.
You could pay from £3.01 per month*
*This policy provides annual cover including the cost of vet fees up to £2,500. (You have a choice of pet profiles outlined below, one of which MUST be included as part of the disclaimer)
*Price per month for cover based on a cat, Albi, aged 10, no known medical conditions, neutered, up to date with vaccinations and microchipped.
*Price per month for cover based on a cat, George, aged 4, no known medical conditions, neutered, up to date with vaccinations and microchipped.
*Price per month for cover based on a dog, Rebel, aged 1, no known medical conditions, neutered, up to date with vaccinations and microchipped.
*Price per month for cover based on a dog, Biff, aged 10, no known medical conditions, neutered, up to date with vaccinations and microchipped.
What is the best pet insurance in the UK
We believe the best policies are those which cover the following as standard:
Vet fees/medical treatments cover
Kennel and cattery fees (should your pet need to stay for recovery)
Liability cover
Advertising costs and rewards
Accidental death
There are exceptions to what pet insurers will pay out for, so it's important to check the small print when taking out a policy. These include:
Routine check-ups
pre-existing medical conditions
behavioural problems.
preventative treatments
Why should I take out pet insurance?
For most of us, our pets are an important, and vocal, part of the family, so when a beloved four-legged friend suffers an illness or injury, it is upsetting and very often, extremely expensive.
Unexpected vet bills can make a big hole in your pocket, so it's worth planning for unexpected costs so you're covered if your pet needs medical treatment.
Why you should consider the best in pet insurance
According to research by the Money Advice Service the average cost of a pet insurance claim in the UK amounts to £750.
Most households would find that sort of price tag rather difficult to manage in one go, unless they have invested in a the best pet insurance policy.
There's also the risk that your dog, cat or rabbit might develop some sort of chronic medical condition, which could result in an even larger number of trips to the vet resulting in an large and unexpected veterinary bill.
There are four types of pet insurance:
Accident only: This type of policy usually only covers medical expenses that you incur when your pet is injured in an accident. For that reason it's usually the cheapest type of pet insurance, but it does mean you'll have to cover the cost yourself if your pet needs medical attention for an illness. Some of these accident-only policies also limit the total amount they'll pay out for a single accident, while others might only pay out for a limited period of time after a pet is injured.
Time limited or Annual: These policies provide cover for a specific time, usually 12 months, to cover accidents or short-term illnesses. Unlike lifetime insurance, this type of insurance policy gives you the flexibility to switch insurance provider if you wish, but it's important to bear in mind that each new insurance policy you take out might become more costly than the last
Per condition: Also known as 'maximum benefit' cover, per condition policies allocate a fixed sum of money to treat each illness or injury. Depending on the policy you choose the limit might be a certain amount of money, or it might cover the condition for a certain amount of time following its diagnosis. This could be a good option if you're looking for cheaper UK pet insurance.
Lifetime: This is usually the most expensive type of pet insurance, but is also the most comprehensive level of cover available. Provided your pet doesn't have any pre-existing medical conditions when you first sign up for this type of policy you will usually be covered for most types of illnesses, up to a maximum annual pay-out amount. These policies are sometimes known as annual benefit policies, because they have a per-condition limit that is renewed annually along with the policy.
Give your pets the protection they deserve with the best pet insurance in the UK
Nearly half of all households in the UK are home to pets, according to data from the RSPCA.That's almost 12 million pet-owning homes across Britain and rather more pets (as many homes have more than one).
Whether your pet(s) have paws, claws, or floppy ears, the cost of caring for your beloved furry friends can soon mount up especially when they get ill or are injured and need to make an unexpected visit the vet.
That's why it's vital that pet owners like yourself decide to take out the best pet insurance policy they can for their pampered pooches, feline friends or roving rabbits.