Best Price Terms & Conditions
Best Price FS provide you the terms of our website.
In purchasing products through Best Price FS you are deemed to have read and agreed to the following terms and conditions:
The following terminology applies to these Terms and Conditions, Privacy Statement and Disclaimer Notice and any or all Agreements: "Client", "You" and "Your" refers to you, the person accessing this website and accepting the company Best Price Financial Services' terms and conditions. "The Company", "Ourselves", "We" and "Us", refers to Best Price Financial Services (Best Price FS). "Party", "Parties", or "Us", refers to both the Client and Ourselves, or either the Client or Ourselves.
All terms refer to the offer, acceptance and consideration of payment necessary to undertake the process of our assistance to the Client in the most appropriate manner, whether by formal meetings of a fixed duration, or any other means, for the express purpose of meeting the Client's needs in respect of provision of the Company's stated services/products, in accordance with and subject to, prevailing English Law. Any use of the above terminology or other words in the singular, plural, capitalisation and/or he/she or they, are taken as interchangeable and therefore as referring to same.
The Company
Best Price Financial Services Ltd (Best Price FS) is authorised and regulated by the Financial Conduct Authority (FCA). FCA number: 615229.
Best Price Financial Services is bound by the rules of the Financial Services Authority and will provide non-advised sales in accordance with the FCA's Insurance Conduct of Business (ICOBS) rules.
Service
Although Best Price Financial Services is authorised to do so, Best Price FS will not offer any advice for any of the products available when using our service. Best Price Financial Services provides an "execution only" service for clients, if a customer requires financial advice, we recommend that they consult an Independent Financial Adviser.
Charges and product information
The information on the website with regards to our products is provided to us by our underwriter and is regularly reviewed. The information on the website is correct to the best of our knowledge but is subject to change. You will receive confirmation of charges in an email after purchasing your chosen product.
The terms of this agreement are issued to you in compliance with the requirements of our regulatory body, the Financial Conduct Authority. Should any of the aforementioned terms change in any material way, a revised Terms of Business document will be published on our website.
Availability
Unless otherwise stated, the services featured on this website are only available within the United Kingdom. All advertising is intended solely for the United Kingdom market. You are solely responsible for evaluating the fitness for a particular purpose of any downloads, programs and text available through this site. Redistribution or republication of any part of this site or its content is prohibited, without the express written consent of Best Price Financial Services. Best Price Financial Services does not warrant that the service from this site will be uninterrupted, timely or error free, although it is provided to the best of our ability. By using this service you thereby indemnify this Company, its employees, agents and affiliates against any loss or damage, in whatever manner, howsoever caused.
Privacy Statement
We are committed to protecting your privacy. Authorized employees within the company on a need to know basis only use any information collected from individual customers. We constantly review our systems and data to ensure the best possible service to our customers. Parliament has created specific offences for unauthorised actions against computer systems and data. We will investigate any such actions with a view to prosecuting and/or taking civil proceedings to recover damages against those responsible.
Confidentiality
Best Price Financial Services retains all relevant client information on computer files. This information is only disclosed to third parties for the purpose of processing applications. We will also use this information to contact clients by email, post or telephone to bring to the client's attention any additional products or services that we believe may be of interest to the client. We agree that the client may withdraw this right at any time by contacting Best Price Financial Services through email or post.
Disclaimer
Exclusions and Limitations
In purchasing products through Best Price Financial Services, you are aware of the limitations and exclusions laid out in the key facts document provided to you prior to the purchase of the policy.
Payment
Our payment system is hosted by World Pay and PayPal. Both platforms use highly advanced secure payment systems in order to protect payment card data which provides a high level of transaction security for the customer. The Best Price FS website is also https secure. This means that it used a high-grade encryption to make your experience on our website as secure and as safe as possible.
We do not handle clients' money and will never accept cash or a cheque made payable to Best Price Financial Services for our services. All transactions will be facilitated via the payment methods available on our site.
Refund Policy
If you are not 100% satisfied with your purchase, within 14 days from the purchase date, we will fully refund the cost of your order through your original payment method. If a policy is declined due to issues of underwriting then you are also entitled to a full refund of your fee.
If you require a refund, please call 01639 860 111 or email us at refunds@bestpricefs.co.uk
Complaints
If you wish to file a complaint against Best Price Financial Services regarding a product or service which you have bought through Best Price Financial Services or a complaint about the service received by Best Price Financial Services, please write to the following address:
The Tythe Barn, Eglwys Nunydd, Margam, Neath Port Talbot, SA13 2PS.
Financial Services Compensation Scheme and the Financial Ombudsman
If you wish to file a complaint against Best Price Financial Services in respect of the financial products we have arranged for you, and we are unable to meet our liabilities in full, you may be entitled to redress from the Financial Services Compensation Scheme. Please be aware that buying protection products without advice will affect your right to recourse via the Financial Ombudsman Service, although this is only in the event of the suitability of a product bought on an execution-only basis. You could still take a claim to the ombudsman about the service that you have received, unclear or misleading information or that you received information equivalent to advice prior to an execution-only sale taking place.
You can find more information about the Financial Ombudsman Service on their website
Copyright Notice
Copyright and other relevant intellectual property rights exists on all text relating to the Company's services and the full content of this website.
General
The laws of England and Wales govern these terms and conditions. By accessing this website and using our services/buying our products you consent to these terms and conditions and to the exclusive jurisdiction of the English courts in all disputes arising out of such access. If any of these terms are deemed invalid or unenforceable for any reason (including, but not limited to the exclusions and limitations set out above), then the invalid or unenforceable provision will be severed from these terms and the remaining terms will continue to apply. Failure of the Company to enforce any of the provisions set out in these Terms and Conditions and any Agreement, or failure to exercise any option to terminate, shall not be construed as waiver of such provisions and shall not affect the validity of these Terms and Conditions or of any Agreement or any part thereof, or the right thereafter to enforce each and every provision. These Terms and Conditions shall not be amended, modified, varied or supplemented except in writing and signed by duly authorised representatives of the Company.
Notification of Changes
The Company reserves the right to change these conditions from time to time as it sees fit and your continued use of the site will signify your acceptance of any adjustment to these terms. If there are any changes to our privacy policy, we will announce that these changes have been made on our home page and on other key pages on our site. If there are any changes in how we use our site customers' Personally Identifiable Information, notification by e-mail or postal mail will be made to those affected by this change. Any changes to our privacy policy will be posted on our website 30 days prior to these changes taking place. You are therefore advised to re-read this statement on a regular basis.
These terms and conditions form part of the Agreement between the Client and Ourselves. Your accessing of this website and/or undertaking of a booking or Agreement indicates your understanding, agreement to and acceptance, of the Disclaimer Notice and the full Terms and Conditions contained herein. Your statutory Consumer Rights are unaffected.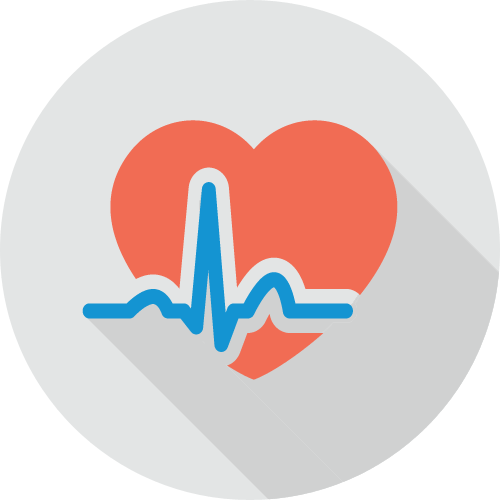 Get a Life Insurance Quote
Safeguard your family's financial future with life cover - we're cheaper than comparison sites
Compare quotes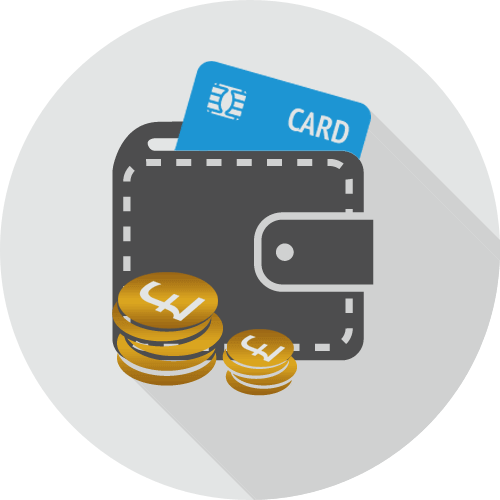 Income Protection Insurance
Protect your income in the event of illness or injury with cover at 0% commission rates
Compare quotes
FSCS will cover your investments
You are covered for up to £85,000 per fund management group with Best Price Financial Services.
You can find more information about the FSCS on their website