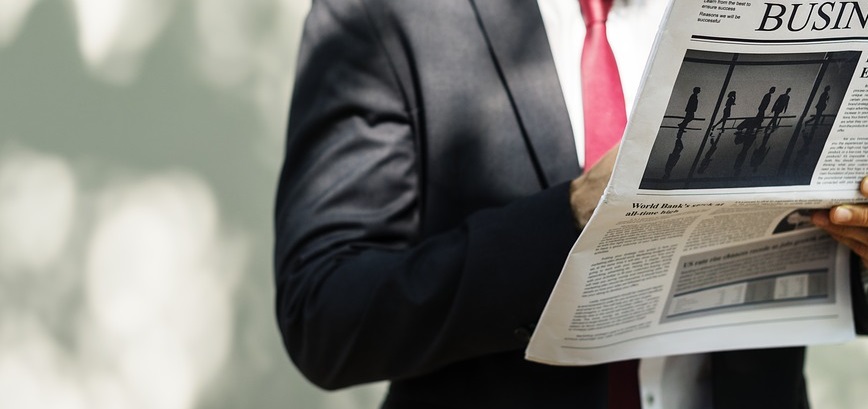 If you're worried the stock market might be peaking, you may be wondering if your next venture lays with Structured Products. But are they a good investment? To help you figure this out, we delve into whether structured products are a good investment for your portfolio.
What Are Structured Products? 
Structured products are a fixed-term investment that typically lasts between 3 and 10 years. Structured products follow the stock market index (commonly FTSE 100) or what is known as a 'basket' of companies.
As the value of the FTSE 100 or the basket of companies rises over the 3-10 year period, the probability of the target return rate being met once the investment reaches full maturity increases. It is paramount to remember that there are two different types of structured products.
Structured Deposits can be seen as a mixture of a savings account and an investment. With Structured Deposits, your money is protected and even if the value of the underlying stock market index falls. They are considered a lower-medium risk. (Browse our Structured Deposit Plans here)
Structured Investments are also known as capital-at-risk accounts. They will typically provide you with a higher return than a Structured Deposit account. With this type of structured product, you risk losing the money if the underlying stock market index fails to perform. It's similar to buying shares in a company. (Browse our Structured Investment Plans here)
Are Structured Products a Good Investment for me? 
Despite their past and their complexity, studies have proven that Structured Products mostly provide a positive return for their investors.
Lowes Financial Management recently conducted a study on 353 Structured Products this year. 93.77% that matured in the first half of 2017 generated positive returns for investors. 3.68% returned investors' money without any profit and only 2.55% had a loss on their original investment. All of these products utilised the FTSE 100 Index as their underlying measurement.
In the past, Structured Products were subject to mis-selling scandals due to the sellers not fully understanding the product. For example, it was claimed that Lloyds Bank mislead their consumers with an impression of a highly likely return through Structured Products.
Due to this, we would suggest that anyone looking to invest in Structured Products has a clear understanding that there is a chance you may not make any return at all. As long as you understand that basis, Structured Products are a good investment for all portfolios.
To ensure you do not 'put all your eggs in one basket', we would suggest that investments of all types should be diversified over different providers. This includes using different counterparties and time horizons. This how a professional 'advisor' would look to construct an investment portfolio on behalf of an investor. To achieve a good investment, a balanced range of investment solutions is the best way to construct your investment strategy.
Always ensure you have sufficient liquid monies available for shorter-term needs and that investment volatility (bumps in the road and direction of travel) is always a feature when choosing an investment.
What are the Benefits of Structured Products? 
Structured Products are a good investment if you don't want to risk all of your capital. As the majority of your money is set aside for protection, Structured Products offer a medium risk method of investing. You will only lose on this investment if the counterparty or deposit taker becomes solvent.
However, if the worst does happen, you may be entitled to receive compensation from the Financial Services Compensation Scheme (FSCS) or your bank. This is only if you invested in a Structured Deposit as Structured Investments are not protected in the same way.
– Related post: Compensation for Bad Pension Advice.
The headline rate is also the highest return payable from a structured investment. It is payable on a 'simple' return basis rather than compounding over the duration of the product's term. For example, 8.25 percent times 6 years the return would not be greater than this if the index to which the tranche was linked outperformed.
What are the Risks of Structured Products? 
Even though it is unlikely, there is a chance that your Structured Product investment may provide no return. They could even produce a loss when they mature. This could be due to inflation or unfortunate circumstances with your deposit taker. If the FTSE 100 fell by 50 percent or more, your capital invested will also be reduced.
Your money is at the hands of your counterparty or deposit taker. Therefore, if they become solvent, you lose your deposit. However, as previously mentioned, is worth keeping in mind that some Structured Product plans are protected by the FSCS so you may be able to get this money back.
It is vital that investors read and fully understand the details of the contract term prior to investing. If in doubt, it is best to seek advice. Best Price Financial Services offer advice for just a 1.5% setup fee – which is lower than almost every other provider. Our advice will ensure you receive all the help and direction you need when choosing the right structured product for you. You can contact us here.
If you think Structured Products are a good investment for you, take a look at our range of products here to find out more! Here at Best Price Financial Services, we endeavor to offer quality structured products at the best price around.
---
---