The Causeway Securities FTSE 100 Fixed Monthly Income Plan - September 2022, issued by Morgan Stanley, offers a fixed income of 0.45% paid monthly (5.4% per annum) over the 5 year term irrespective of the performance of the FTSE 100 Index. The first income payment made to the Plan administrator will be 31 October 2022 and monthly thereafter.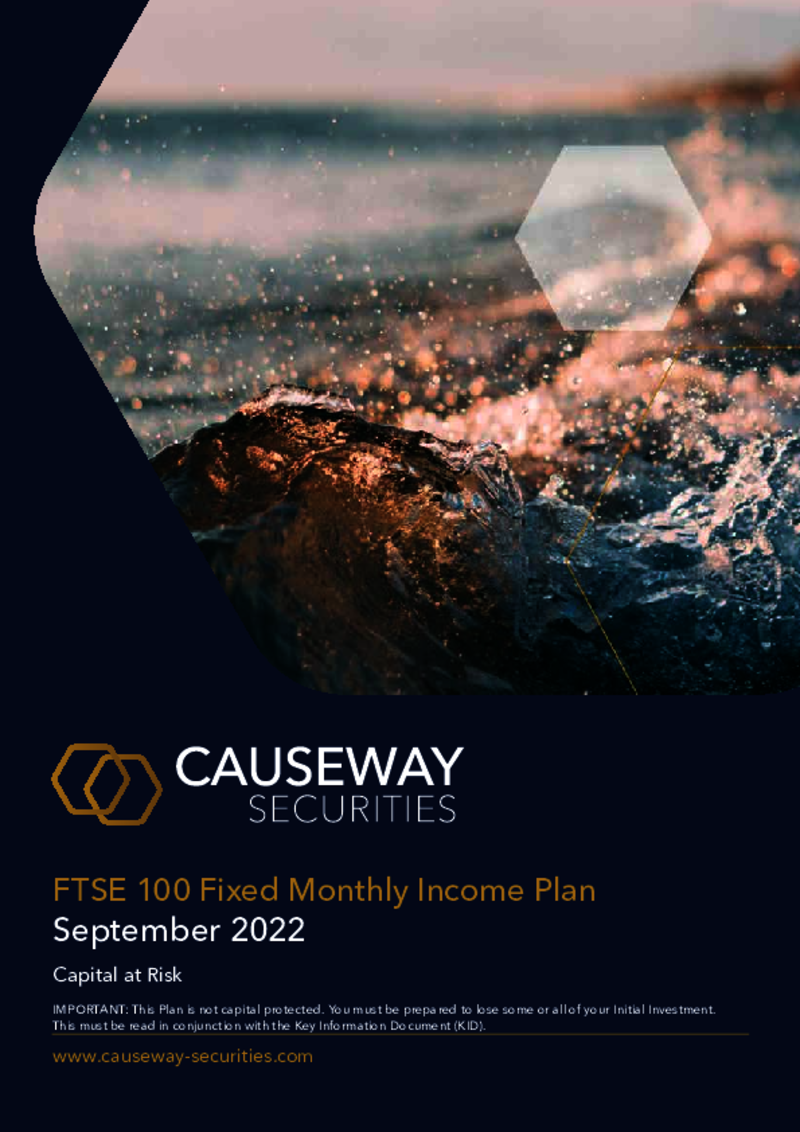 Closing Date: Sep 9, 2022
ISA Transfer: Aug 26, 2022
Don't forget the risks
Potential return:

0.45 % p.m. (5.4% p.a.) paid gross

Investment type:

Income

Market / index link:

FTSE 100 Index

Counterparty:

Morgan Stanley

Investment term:

5 years

Kick-out / Early maturity:

No

Barrier type:

End of Term

Barrier level:

65%
View plan
Capital at risk: The potential returns of this plan and repaying the money invested are linked to the level of the FTSE 100 Index and also depend on the financial stability of the issuer and counterparty bank (Morgan Stanley). You should only consider investing if you understand and accept the risk of losing some or all of any money invested.