This is a 7 year 1 week Deposit Plan based on the performance of the FTSE 100 Index. The Deposit Plan is constructed to offer a potential return of 6% per annum (1.50% per quarter) paid if the Deposit Taker 'calls' the product on any observation date prior to its maturity date.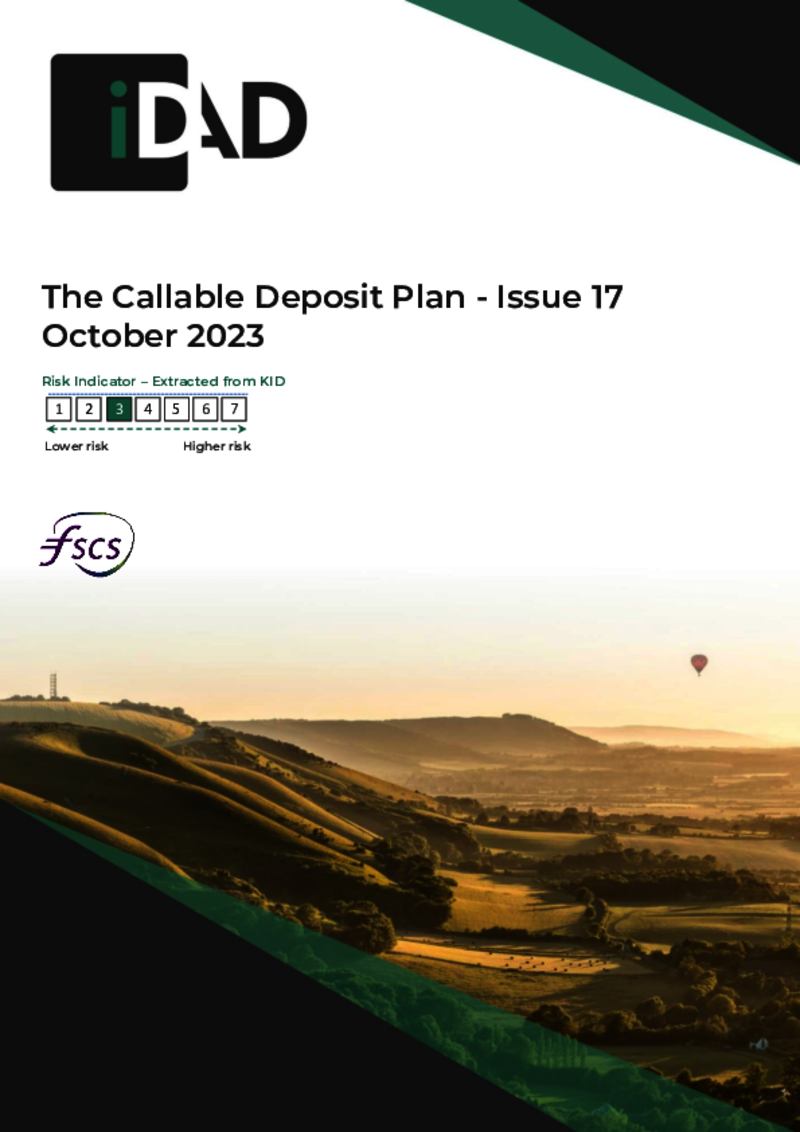 Closing Date: Jun 6, 2022
ISA Transfer: May 23, 2022
Don't forget the risks
Potential return:

6 % per annum (1.50% per quarter)

Investment type:

Callable

Market / index link:

FTSE 100 Index

Counterparty:

Goldman Sachs International

Investment term:

7 years, 1 week

Kick-out / Early maturity:

No

Barrier type:

Not Applicable (Structured Deposit)

Barrier level:

N/A
View plan
Structured deposit plans are deposit-based and will usually be fully protected from stock market risk at the end date and also benefit from the protection of the Financial Services Compensation Scheme, if the bank or building society is a licensed UK deposit taker.