This is a Deposit Plan offering a potential fixed return of 20% (2.857% p.a.) if growth in the Underlying exceeds 40% at Maturity. Thee Potential Participation Return and Potential Fixed Return are mutually exclusive.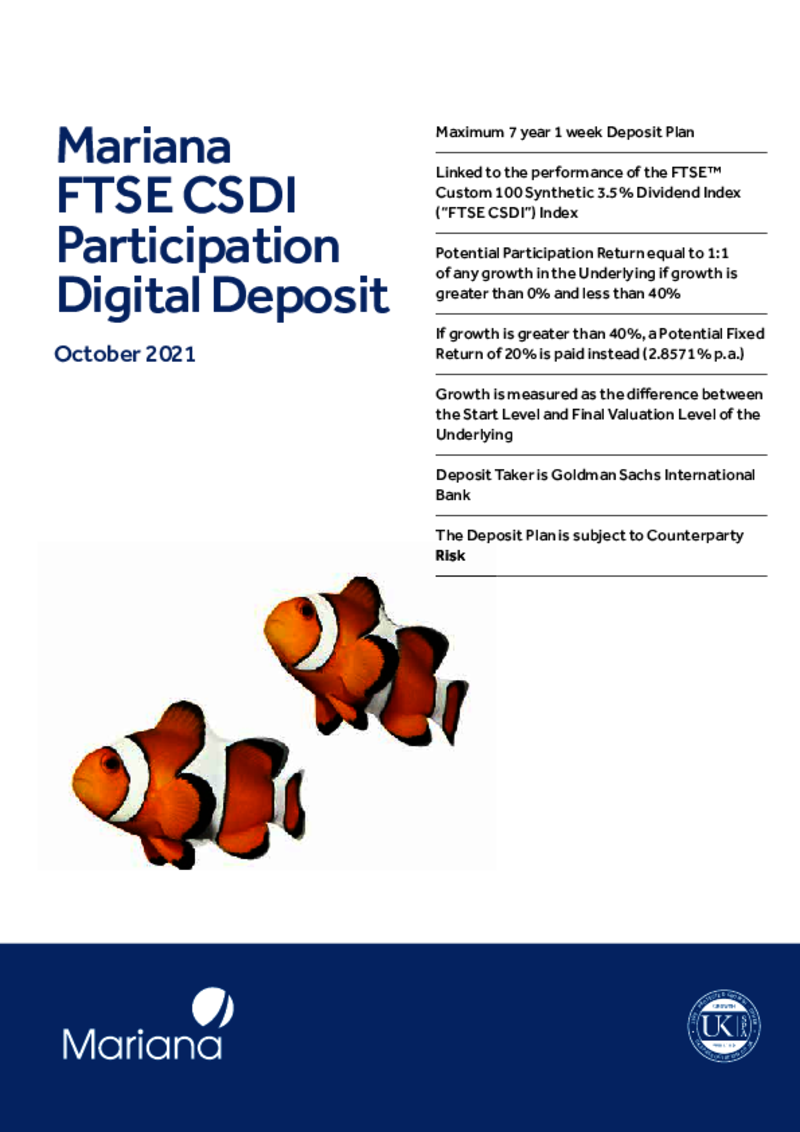 Closing Date: May 21, 2021
ISA Transfer: May 5, 2021
Don't forget the risks
Potential return:

20 % (2.857% p.a.) if index growth is greater than 40%

Investment type:

Growth

Market / index link:

FTSE CSDI

Counterparty:

Goldman Sachs International

Investment term:

7 -years 1-week

Kick-out / Early maturity:

No

Barrier type:

Not Applicable (Structured Deposit)

Barrier level:

N/A
View plan
Structured deposit plans are deposit-based and will usually be fully protected from stock market risk at the end date and also benefit from the protection of the Financial Services Compensation Scheme, if the bank or building society is a licensed UK deposit taker.