The Meteor FTSE Daily Kick-Out Plan (Y2 50) May 2021 is a maximum eight-year three-week investment offering a potential gross investment return equivalent to 5.75% p.a. based on days in force, payable from Year 2.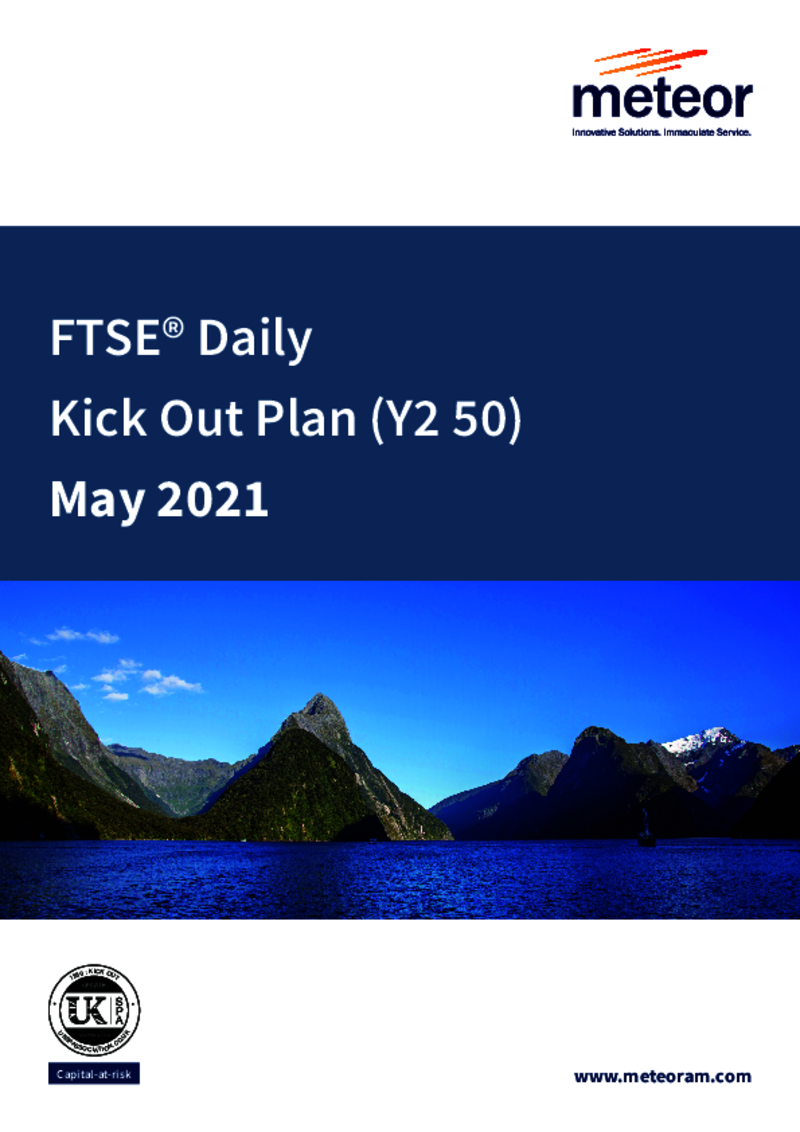 Closing Date: Apr 29, 2021
ISA Transfer: Apr 15, 2021
Don't forget the risks
Potential return:

5.75 % p.a. based on days in force, payable from Year 2

Investment type:

Growth/Kick-Out

Market / index link:

FTSE 100 Index

Counterparty:

BNP Paribas

Investment term:

8 -years 3-weeks

Kick-out / Early maturity:

No

Barrier type:

End of Term

Barrier level:

50%
View plan
Capital at risk: The potential returns of this plan and repaying the money invested are linked to the level of the FTSE 100 Index and also depend on the financial stability of the issuer and counterparty bank (BNP Paribas). You should only consider investing if you understand and accept the risk of losing some or all of any money invested.