This is a 7 year investment offering the Investor the Potential to receive a Fixed Growth Return equal to 12% for each semi annual observation date that has passed since the Start Date. You will also be repaid your original investment in full at this point.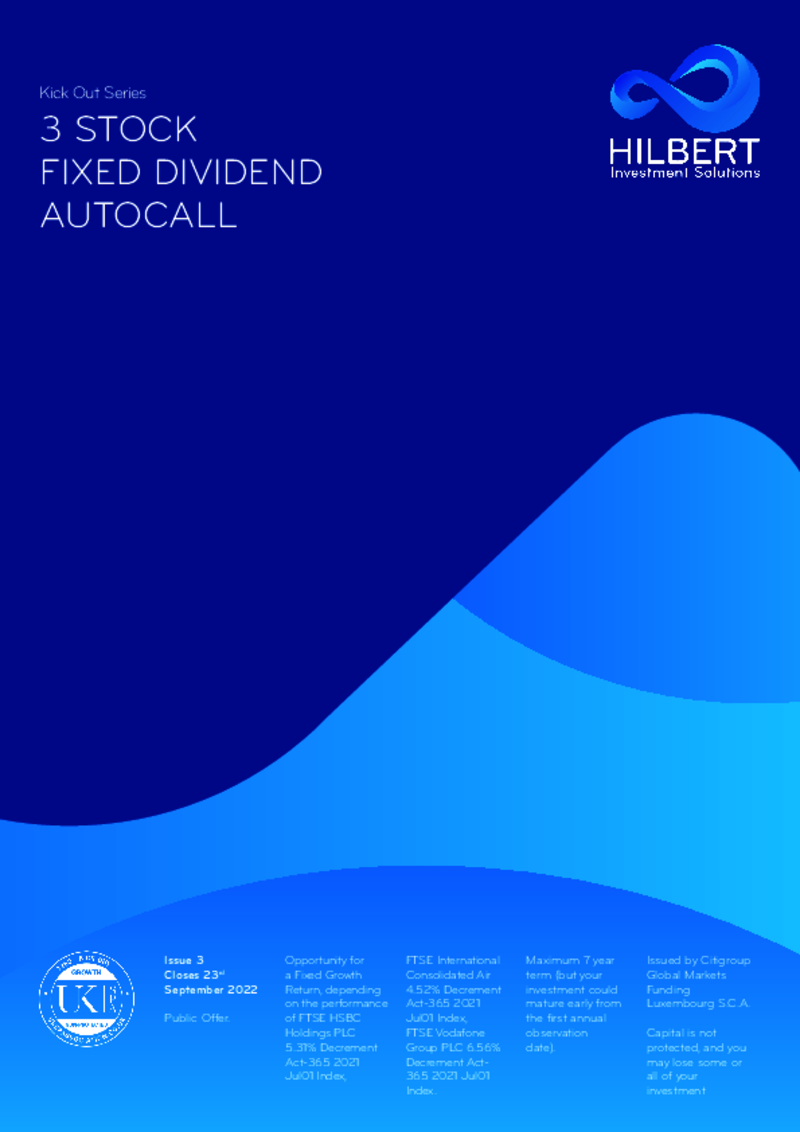 Closing Date: Sep 23, 2022
ISA Transfer: Sep 19, 2022
Don't forget the risks
Potential return:

24 % p.a. (12% semi annually)

Investment type:

Growth/Kick-Out

Market / index link:

See brochure for full details

Counterparty:

Citigroup Global Markets Ltd

Investment term:

7 years

Kick-out / Early maturity:

Yes

Barrier type:

End of Term

Barrier level:

50%
View plan
Capital at risk: The potential returns of this plan and repaying the money invested are linked to the level of the See brochure for full details and also depend on the financial stability of the issuer and counterparty bank (Citigroup Global Markets Ltd). You should only consider investing if you understand and accept the risk of losing some or all of any money invested.